Pension reform and transparency has been a top issue of the Northern Kentucky Chamber of Commerce for years.
As the debate heats up, we believe it is time for Northern Kentuckians to fully understand the implications of doing nothing. Citizens on all sides of the debate should be asking the question, "What if our elected officials are unable to achieve pension reform?"
Let's start with something it seems everyone, on all sides of the debate, agrees with: Kentucky's retirement systems are in bad shape.
There are eight public pension systems in Kentucky, managed by three agencies.
Collectively, Kentucky has one of the worst-funded pension systems in the country. The total of unfunded liabilities ranges from $40 billion to $60 billion, an amount that is four to six times the size of Kentucky's annual General Fund budget.
Put another way, every man, woman, and child in Kentucky is responsible for a $15,000 liability in public pension debt.
Everyone agrees the numbers are awful. But as a representative of the business leaders in our community, the NKY Chamber feels it is also important to understand how it impacts us regionally, not just on the statewide level.

Take the Boone County Fiscal Court for instance. Boone County is our 2nd largest Northern Kentucky county, and the 4th largest in the Commonwealth. They continue to see their pension obligations worsen.
In fiscal year 2007, Boone County spent $4,586,621 on retirement contributions for all county departments and funding support for the Sheriff. In fiscal year 2018, they are forecasting to spend $5,839,100.
Boone County Administrator Jeff Earlywine told us, "My forecast would be that, absent any type of pension reform, in five years the county will be paying close to $10 million annually in pension contributions."
From less than $6 million to $10 million in five years.
At Northern Kentucky University, the impact is arguably worse.
Ten years ago, NKU's annual contribution to the Kentucky Employee Retirement Systems (KERS) was around $3.3 million. Today, it is over $18 million.
According to Interim NKU President Gerry St. Amand, "We know that without pension reform, our annual contribution to KERS is projected to increase by nearly $13 million next year."
From $18.3 million today, to over to $31 million! That is an increase of over 70 percent in one year.
As our Chamber of Commerce continues to advocate for additional state dollars toward funding education, it seems our efforts are wasted without pension reform.
According to St. Amand, "The dollars Frankfort has appropriated to NKU to invest in our students, retain and attract faculty, and continue the operations of the institution, will instead be used predominantly to cover our pension contribution."
If the problem is allowed to continue, Kentucky taxpayers will ultimately be forced to make up the difference, likely in the form of higher taxes, higher tuition costs, and/or cuts to other government services. That's why we invited Governor Bevin to be our featured guest last month during our NKY Chamber Government Forum and thanked him for taking on the issue of pension reform. We echo those sentiments today, and expand them to everyone involved in the legislature.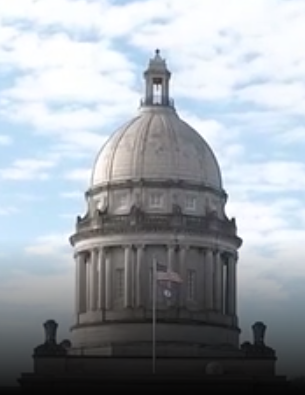 The time to act is now, because doing nothing is the worst possible option.
Considering the political turmoil that has recently occurred in Frankfort, our Board of Directors recently took the step of approving guiding principles that echo those of Kentucky's largest business organization, the Kentucky Chamber of Commerce.
Halt the out-of-control increases in the state's pension debt and create a plan to pay off that debt.
Show national credit rating agencies that Kentucky is serious about pension reform, improving the state's prospects for upgraded ratings and lower public borrowing costs.
Decrease the severity of future funding cuts to other parts of the state budget including investments into transportation infrastructure, P-12 and postsecondary education, healthcare programs, capital projects and others.
Protect the cash flow of current and future retirees, which creates a positive impact on the Northern Kentucky economy on a daily basis.
Respect the commitment made to outgoing retirees who are already vested in the public pension system.
We are calling on our elected officials to find a way to get pension reform done. No matter how hard it is, find a way. Don't let politics or scandal derail progress. Work together. Compromise where you can. Build consensus. Don't give up. Don't let perfect be the enemy of the good.
At the end of the day, we need to get our fiscal house in order if we are to improve the state we are in.