The NKyTribune
644 Braddock Ct.
Edgewood, KY 41017
513.324.4178 (Judy Clabes)
859.802.9039 (Jacob Clabes)
news@nkytrib.com
ADVERTISING/SPONSORSHIP INQUIRIES: judy@nkytrib.com
SEND YOUR PRESS RELEASES: news@nkytrib.com
The NKyTribune is a publication of the Kentucky Center for Public Service Journalism. The Center was established in 2013 and received its official 501-c-3 status from the IRS in May, 2014. It is a nonpartisan, independent news organization that produces indepth, informative journalism in the public interest for a place we love. The Center pursues specific grants for specific reporting projects and produced an in-depth series on the Licking River as well as a 30-minute program for KET, after a year-long reporting assignment by Andy Mead. The Center's mission also extends to a commitment to help communities across the state who do not have reliable sources of local news to establish them, using a nonprofit, online model and continues to support that purpose. The NKyTribune is the first of these; it launched in January, 2015. KyForward.com joined the KYCPSJ as a nonprofit in 2019 but was closed in 2021. We believe that good journalism is a public service and we believe in the democracy that is made better by informed and engaged citizens.
KYCPSJ governing board includes: Dr. Jan Hillard, retired, Faculty Emeriti, Northern Kentucky University, chair; Drew Berry, retired broadcast journalist and executive director National Association of Black Journalists; Judith G. Clabes, distinguished editor/publisher and retired philanthropy executive, vice chair; Jacob A. Clabes, businessman, entrepreneur, and journalist; Eric Kraft, marketing executive; and Susan Porter, retired journalist and editor, SPJ board member.
Mission of the NKyTribune: To provide reliable, honest, unbiased, indepth, solutions-oriented reporting on issues essential to the engagement of Kentucky citizens in public affairs; to advance quality of life, respectful dialogue, and the public good; to preserve democracy; to matter; to help other Kentucky communities in need of reliable, professional local news media; to serve the NKY regional community as its primary source of news.
On Oct. 1, 2019, the first print edition of the NKyTribune — a noble experiment — was sent to every mailbox in Northern Kentucky's Boone, Campbell and Kenton counties. An exciting day in the Tribune's history. Here it is online.
THE NKyTRIB TEAM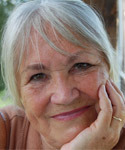 JUDITH CLABES, Editor and Publisher, judy@nkytrib.com
Judy grew up in Henderson, graduated from the University of Kentucky with majors in English, journalism and education, got her MPA from Indiana State University, and has four honorary doctorates, one from Thomas More College and the latest from the University of Kentucky in 2010. She had a distinguished career in journalism and philanthropy. During 37 years with the E.W. Scripps Company she served as Scripps' first woman editor, beginning with the Sunday Courier & Press in Evansville and then with The Kentucky Post. She was named president and CEO of Scripps Howard Foundation in 1996. On retirement from Scripps, she and her family moved to their horse farm in the Bluegrass area and she founded the Kentucky Philanthropy Initiative and her own consulting business. In 2011, she and husband, Gene, founded KyForward.com, an online newspaper serving Kentucky. She has won numerous national, regional and state awards in journalism, philanthropy and community service. She is a member of the Kentucky Journalism Hall of Fame, the UK Hall of Distinguished Alumni, and the Kentucky Civil Rights Hall of Fame. In 2013 and 2014 she received the Robert N. Clay award for most valuable board member from Bluegrass Tomorrow. She and Gene are parents of two grown sons and grandparents to five young grandchildren. In late 2013 – with Mike Farrell – she and Gene founded the Kentucky Center for Public Service Journalism and starting planning for returning a daily newspaper online to Northern Kentucky. The NKyTribune was launched on January 12, 2015. She is on the board of KYCPSJ. She lives in Edgewood. Email: judy@nkytrib.com Phone: 513.324.4178 (cell)

JACOB CLABES, Associate Publisher, jacob@nkytrib.com
Jacob was born in Western Kentucky, grew up in Northern Kentucky and makes his home in Edgewood with his three children. He attended Beechwood High School and the University of Kentucky in journalism, had internships at several major newspapers, including the Commercial Appeal in Memphis and Scripps Howard News Service in Washington, D.C. He ran his own sign and engraving business and raised and trained Thoroughbred racehorses before returning to journalism in 2011. He manages the advertising department, the company's marketing and technology, developing cutting-edge social media and digital marketing and developing strategic partnerships for the enterprise.
JACK BRAMMER, state correspondent
Jack Brammer is state correspondent for the NKyTribune, covering the NKY state legislative caucus and state politics. He was Frankfort Bureau Chief for the Herald-Leader and retired in December after 40 years, reporting during the terms of nine Kentucky governors and 58 sessions of the Kentucky General Assembly. A native of Maysville, Brammer began his career at the Sentinel-News in Shelbyville. He lives there today. He has a master's in communications from the University of Kentucky School of Journalism and Media, where he has also taught as an adjunct-faculty member. He has won numerous awards for his reporting and is a member of the Kentucky Journalism Hall of Fame. Brammer said he "enjoys the legislative process" and puts his talents and experience to work part-time for the Trib.
JAN HILLARD, Senior Editor/Data-Driven Reporting
Jan Hillard is an Emeriti Faculty at Northern Kentucky University where he served as Professor of Political Science from 2015-2018 and Associate Provost for Regional Stewardship, Research and Graduate Studies from 2004-2015. Prior to joining NKU Jan served as Academic Dean at the University of Cincinnati Clermont College from 2002-2004 and from 1980-2002 served as a Professor, Department Chair and Associate Provost at the University of Wisconsin-River Falls. Jan's teaching interests include Research Methods and Statistics, Public Administration, Public Opinion and Voting. He is also chair of the board of the Kentucky Center for Public Service Journalism.
TERRY BOEHMKER, sports reporter, terryboe@outlook.com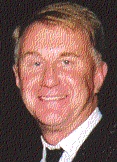 Terry Boehmker has covered Northern Kentucky high school sports for print newspapers and online media since 1979. He has written two books entitled 9th Region Royalty with stories and statistics from every championship game ever played in the 9th Region boys' and girls' basketball tournaments since 1947. He has received awards from several Northern Kentucky high school coaches associations for his sports reporting. He is a member of the Northern Kentucky Sports Hall of Fame and the Kentucky High School Baseball Coaches Hall of Fame. A native Northern Kentuckian, Terry lives in Villa Hills with his wife, Sandy. He's a 1977 graduate of Northern Kentucky University. He covered high school sports for The Kentucky Post from 1979 to 2007. As a freelance writer, Terry has written articles for newspapers and online media. He covered the NCAA Division II men's basketball championship game for the Seattle Times newspaper in 2012. Email: terryboe@outlook.com
PATRICIA A. SCHEYER, reporter
Trisha Scheyer has worked in journalism for 30 years and brings an extensive knowledge of the Northern Kentucky region to her reporting. She was born and raised in West Covington and graduated from LaSalette Academy in Covington. She attended UK Northern and NKU. She has six grown children and ten grandchildren from her first marriage to Bill Scheyer and two stepdaughters and four more grandchildren in her second marriage to Tom Walker. She has worked for the Dixie News, the Challenger, the Recorder, the Journal News, the River City News, and Link NKY. She is a general assignment reporter for the NKyTribune.
_________________________________________________________________________________
IN MEMORIAM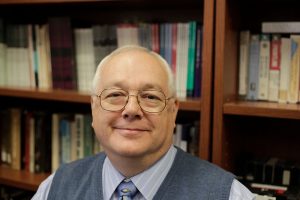 Mike Farrell, our friend and colleague: Passed away on August 28, 2019
J. MICHAEL FARRELL, EMERITUS, Co-Founder
Mike Farrell is a Covington native who still lives in the Latonia neighborhood where he grew up. He has had a distinguished career in journalism, having served as a reporter, city editor and managing editor of The Kentucky Post for nearly 20 years. When The Post closed, he decided to earn his doctorate in communication at the University of Kentucky. His dissertation on the First Amendment reflected his abiding commitment to freedom of expression principles which, on his watch, helped earn The Kentucky Post team a Scripps Howard National Journalism Award for Distinguished Service to the First Amendment. He is a professor in the UK School of Journalism and Media and teaches reporting, journalism history, journalism ethics, and media law.  He is the director of the Scripps Howard First Amendment Center, which is housed in the UK School of Journalism. He is also director of the UK Spelling Bee, which is sponsored by the center. He was a consultant on the development of KyForward.com and is active in the Society of Professional Journalists, serving on the Ethics and Freedom of Information committees. He is a founder and board member of the Kentucky Center for Public Service Journalism, established in late 2013, and a key creator of the NKyTribune. He will serve as Special Projects Editor. He and his wife, Marsha, an emergency room nurse at St. Elizabeth, are the parents of two grown sons and proud grandparents of eight young grandchildren.
The Mike Farrell Memorial Scholarship Fund has been established at the Horizon Community Funds of NKY in Mike's honor — and to allow him to continue to nurture journalism/communications students attending NKU and UK. Contributions can be sent to: Horizon Community Funds, 50 E. RiverCenter Blvd., Suite 431, Covington, KY 41011. Designate for Mike Farrell fund.
_________________________________________________________________________________
Beloved founder, editor Gene Clabes, 74, died November 29, 2019
GENE CLABES, Associate Editor and Founder
Gene Clabes, a UK School of Journalism graduate, award-winning reporter, and former owner/publisher of a group of award-winning community weeklies in Northern Kentucky. A thoroughbred owner, trainer and breeder, he was equine director for the Kentucky Equine Education Project for five years. He has also been a college-level teacher of journalism and served as president of the Kentucky Press Association. He spent three semesters at the Scripps Howard School of Journalism and Communications at Hampton University as the first Visiting Professional in the new school. A native of Henderson, he started in journalism in high school as a sports reporter for The Gleaner, was managing editor of The Kernel as a student at UK, was an award-winning education reporter for The Evansville Courier and government reporter for The Evansville Press. He was inducted into the Kentucky Journalism Hall of Fame in 2004 and was awarded the Distinguished Alumni Award by the University of Kentucky College of Communications in 2005. As founder and executive editor of KyForward.com, he is living proof that an "old dog can learn new tricks," as he is also the newspapers' chief twitterer – having grown his combined Twitter following to over 100,000. At the NKyTribune, he will supervise social media and lend his deep knowledge of Northern Kentucky to the editing and assignment process. He and his wife, Judy, are parents of two grown sons and grandparents to five young grandchildren and live in Edgewood.
Columnists, Contributors, Correspondents and Other Occasional Associates

BILL STRAUB, Washington columnist
Bill served 11 years as the Frankfort Bureau Chief of The Kentucky Post and then as White House/political correspondent for Scripps Howard News Service. He lives in Silver Springs, Maryland, and frequently writes about the federal government and politics. He writes a weekly column on those subjects. Email: williamgstraub@gmail.com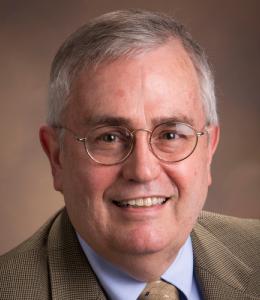 Al Cross (Twitter @ruralj), columnist, is a professor in the University of Kentucky School of Journalism and Media and director of its Institute for Rural Journalism and Community Issues. His opinions are his own, not UK's. He was the longest-serving political writer for the Louisville Courier Journal (1989-2004) and national president of the Society of Professional Journalists in 2001-02. He joined the Kentucky Journalism Hall of Fame in 2010. NKyTribune is the anchor home for Al Cross' column. We offer it to other publications throughout the Commonwealth, with appropriate attribution.
Jamie Ruehl grew up in Erlanger. He graduated from Saint Henry District High School in 1996, attended Xavier University where he earned his Bachelor's of Science in Business Administration, and entered the US Army on an ROTC Commission in 2001. After attaining the rank of Captain and serving overseas, he moved back home to Northern Kentucky and graduated from Northern Kentucky University's Executive Leadership and Organizational Change Master's Program in 2018. He served his local community as a Law Enforcement Officer for 8.5 years and was inducted into the American Police Hall of Fame. He has been a staff insurance adjuster since 2019 with a large carrier headquartered in Cincinnati. When not at work, he is attempting to be the best possible husband to his wife of 15 years and best possible father to their 3 children. He lives in Edgewood with his family and two dogs. Jamie is a life-long distance runner, so if you see him running the sidewalks of Kenton County, please wave and say "hello."

KEVEN MOORE is a risk management specialist with a local insurance agency. He has over 25 years experience in the insurance and safety profession, helping keep people safe and businesses profitable. As a columnist, he makes insurance interesting and deals with topics not often seen in general readership publications, blending a keen sense of practical topics with a little humor and great common sense. He is a journalism graduate of the University of Kentucky and has a masters degree in loss prevention and safety from Eastern Kentucky University.
OUR ADVISORY GROUPS
These good citizens are charged with keeping us honest — fair, balanced, connected to the community, and being good listeners. All the things a good community newspaper should be and do. If you are interested in participating, email judy@nkytrib.com.
These groups will meet only occasionally, and in a congenial setting, so we can have some open dialogue about what's on everybody's mind and what's going on in the community, what we're missing, what we don't understand, what the issues (large and small) that are getting in the way of our community being the best it can be. Thanks to these folks for agreeing to help us out — and to speak up for the community.
Community Advisory Group
Catrena Bowman-Thomas, entreprenuer and Director CAC of NKY
Carol Buckhout, Advancing Nonprofits
Carri Chandler, St. Elizabeth Healthcare Foundation
John C.K. Fisher, former reporter, The Kentucky Post
Nancy Grayson, Horizon Community Funds
Tim Hanner, founder, NAVIGO Prep Services
Polly Lusk Page, retired, Northern Kentucky Education Council
Candace McGraw, CEO, CVG
Debra Vance, former reporter, The Kentucky Post; communications director, Covington Public Schools
• • • • • • • • • • • • • • • • • • • • • • • • •
Privacy Notice
This privacy notice discloses the privacy practices for NKyTribune.com. This privacy notice applies solely to information collected by this website. It will notify you of the following:
1. What personally identifiable information is collected from you through the website, how it is used and with whom it may be shared.
2. What choices are available to you regarding the use of your data.
3. The security procedures in place to protect the misuse of your information.
4. How you can correct any inaccuracies in the information.
Information Collection, Use, and Sharing
We are the sole owners of the information collected on this site. We only have access to/collect information that you voluntarily give us via email or another direct contact from you. We will not sell or rent this information to anyone.
We will use your information to respond to you, regarding the reason you contacted us. We will not share your information with any third party outside of our organization, other than as necessary to fulfill your request, e.g. to ship an order.
Unless you ask us not to, we may contact you via email in the future to tell you about specials, new products or services, or changes to this privacy policy.
Your Access to and Control Over Information
You may opt out of any future contacts from us at any time. You can do the following at any time by contacting us via the email address or phone number given on our website:
• See what data we have about you, if any.
• Change or correct any data we have about you.
• Have us delete any data we have about you.
• Express any concern you have about our use of your data.
Security
We take precautions to protect your information. When you submit sensitive information via the website, your information is protected both online and offline.
Wherever we collect sensitive information (such as credit card data), that information is encrypted and transmitted to us in a secure way. You can verify this by looking for a lock icon in the address bar and looking for "https" at the beginning of the address of the Web page.
While we use encryption to protect sensitive information transmitted online, we also protect your information offline. Only employees who need the information to perform a specific job (for example, billing or customer service) are granted access to personally identifiable information. The computers/servers in which we store personally identifiable information are kept in a secure environment.
If you feel that we are not abiding by this privacy policy, you should contact us immediately via telephone at 513-324-4178 or via email at news@nkytrib.com.