Attorney Brian Halloran is a native Northern Kentuckian and graduate of Chase College of Law. He will answer your questions about legal issues of general interest.
Question: I was in an auto accident and it wasn't my fault! What should I do? I don't understand what the insurance company is asking me to do and my car is totaled. HELP!
Answer: First, take a deep breath! You're probably having all kinds of legal terms thrown at you and it can be confusing.
In Kentucky, we are a "no-fault" state when it comes to auto accident claims. Does that mean nobody can be found at fault? No! It means that by law, your insurance carrier is obligated to provide PIP (Personal Injury Protection) coverage – state minimum is $10,000, but you can carry more (and should, because it is cheap!). PIP coverage takes care of your medical bills and lost wages pending a resolution with the at-fault driver's carrier (sometimes referred to as the BI, or Bodily Injury, carrier). PIP is your insurance. BI is the other driver's insurance. Ultimately, the carrier for the driver at-fault in the accident is going to have to pay up to settle any claim or verdict, up to their policy limits.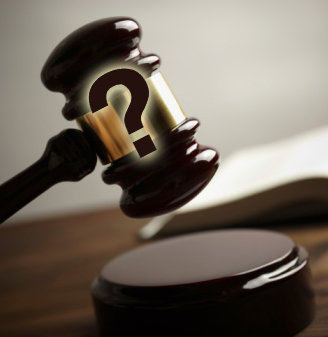 Sometimes, the at-fault driver doesn't have enough insurance to cover the injury claim, what then? Well, if you've purchased UM and UIM coverage (Uninsured Motorist and Under-Insured Motorist coverage), then you may be able to make a claim against your insurance for amounts not covered by the other driver's policy. These coverages are optional, so tell your agent you want them on your policy! Just asking for "full coverage" doesn't include UM or UIM generally. They are relatively inexpensive to add to any policy and can add a great deal of peace of mind if you're seriously injured in an accident.
As you go through the process, remember: 1. Document, 2. Document and 3. Document! The insurance company isn't simply going to take your word for it when they evaluate a claim. Take pictures of your car and the scene. Everyone has a cell phone these days and they all have cameras and recorders! Pull it out and document everything, including anything the other driver or any witnesses or responders say. How many times do you think an at-fault driver has profusely apologized and accepted blame at the scene, only to turn around to the insurance or police and claim that they weren't at fault! It happens all the time. Turn your video camera on and keep it on after an accident.
Next, if you're hurt, get to a doctor. Document the injuries and the cause of those injuries (ie: the accident). Don't "tough it out" or think "I'll be better in a day, a week or a month." Insurance companies look for gaps in diagnosis and treatment to deny or limit claims! Don't give them ammunition to use against you.
Document your bruises, cuts, scrapes, etc with video and pictures. Visible injuries will heal long before you get to see a jury and the only way to preserve evidence to show them what you suffered is to document it with pictures and video right now! It is far easier to convince a jury of your injuries if you can simply show them a picture, versus having describing it later.
[vfb id='3′]
Keep a diary, starting Day 1 after you get home from the doctor or hospital. Document your pain, your daily activities and how the accident is affecting your every day life. If you miss work, document it in your diary. If you can't sleep, document it in your diary. If someone asked you what you did 2 years ago on March 20th, you'd be hard pressed to remember that, right? But with a diary and could refer back to that to refresh your memory, it would likely be much easier. This can be used to aid your testimony if the case goes to court.
As for your vehicle, if it was totaled, the carrier is only responsible to pay for the reasonable retail value of your loss. If you're car was worth $5,000, they would likely offer you something around $5,000 to settle that loss. If you owed, $7,000, though, you may have a problem! You still owe that additional $2,000 to your bank on the loan, even if you don't have the car anymore! This is where "gap insurance" might be helpful, so ask your agent about it to see if you need this additional coverage. This is especially helpful with new cars that typically devalue below your loan amount the moment you drive them off the lot.
If your car isn't totaled, get two estimates for the repair and submit them either to the carrier or your attorney. The carrier will do their own appraisal of the loss and make you an offer on what they find. That is why it's helpful to have your own loss estimates to negotiate with.
I've prepared a guide on how to deal with these issues which you can download and print. Keep a copy in your home and car so that you're never at a loss for what to do when the unthinkable happens! Call me if you need help.
The advice given here is educational and general in nature and DOES NOT create an attorney client relationship between Brian P. Halloran or Brooking and Halloran PLLC and anyone other party. I am not your attorney unless you hire me, retain me and sign a contract with me or my firm. I am licensed in Kentucky, the Eastern and Western Districts of Kentucky (Federal), as well as the 6th Circuit Court of Appeals. All answers are for information purposes only. You should consult competent counsel in your area to handle any legal matters raised in this forum. Kentucky law does not certify specialties in the practice of law.