Northern Kentucky Scholar House is now holding information sessions and accepting applications from eligible individuals.
Northern Kentucky Scholar House is a partnership project that will provide the support necessary for low-income single parents to complete their post-secondary degree program (two- or four-year) leading to educational success, long-term employment and the ultimate goal of self-sufficiency.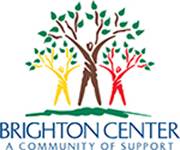 Requirements:
‣ At least 18 years of age
‣ A high school diploma or GED
‣ Single parent with primary custody of child/children
‣ Degree-seeking, full-time students in an approved post-secondary institution: Gateway Community & Technical College, Northern Kentucky University, Cincinnati State (must maintain 2.0 GPA)
‣ Eligible for Section 8 subsidized housing
‣ Eligible to have household utilities in resident's name
‣ Be highly motivated
‣ Children under 5 years of age must be enrolled in the Scholar House Child Development Center
‣ Attend life skills workshops and monthly meetings with a case manager who believes in your success
‣ Meet current income guidelines for both housing and child care programs
The project, currently under construction at 450 W. Sixth St. in Newport, will include 48 two and three bedroom apartments with an on-site child development center to ensure parents have quality child-care while attending school to further their career opportunities.
Northern Kentucky Scholar House is made possible by a partnership between Brighton Properties, Neighborhood Foundations and the Model Group.
Brighton Center has provided job training and family services in Newport since 1966, and will operate the daycare and career counseling services once construction is complete. The on-site childcare facility will be a licensed and STAR-rated center caring for children from six weeks to school age in an enriching environment while the parent is in school.
To set up an application appointment or to get more information, individuals should contact: Brighton Center's Service Link at 859-491-8303, ext. 2300 or Beth Schweinzger at 859-581-2533, ext. 207.
Scholar House Informational Sessions (held at 450 W. Sixth St., Newport):
* Feb. 20, 2015 3-4 p.m.
 
* Feb. 26, 2015 5:30-6:30 p.m.
 
* March 10, 2015 5:30—6:30 p.m.
 
* April 23, 2015 5:30—6:30 p.m.
From Northern Kentucky Scholar House