Courage is a remarkable human quality. I believe it is inherent in our mortal condition at the moment of conception; that it is placed in our DNA by the hand of our creator. I believe courage lays dormant in each of us and surfaces when most needed, if summoned. Think of the men storming Omaha Beach in Normandy. Remember our astronauts sitting atop a Saturn V rocket hoping for the moon. Harken back to that lone student standing before a tank in Tiananmen Square. Recall firemen running into the World Trade Center.
We are familiar with these images and hundreds more we find in documentaries or on the evening news.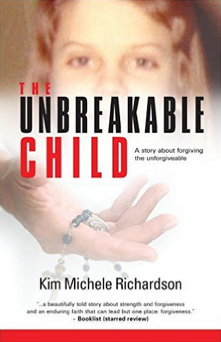 Still, another form of courage exists that is not as apparent. I am referring to the bravery some orphans summon to face and cope with continual abuse at the hands of a people who are tasked with raising, nurturing, and teaching them.
Many of us, in our fine, neat, and protected lives, do not really feel the pain if or when we learn about the suffering. We turn our ears away, avert our eyes, and think of it as another's burden. It is not!
If you want to read about genuine courage, about the fabric of a real champion, read The Unbreakable Child, a memoir about forgiving the unforgiveable, by Kim Michele Richardson. Richardson spent the first ten years of her life in the St. Thomas/St. Vincent Orphan Asylum, in Anchorage, an hour or so from Florence. Those were harrowing years.
In her book, she describes the continual abuse and outrage shown to her, her three sisters, and others as wards in an orphanage administered by the Sisters of Charity of Nazareth, under the auspices of the Archdiocese of Louisville.
I will not repeat the kinds of daily torture-disguised-as-discipline Richardson describes in her book. I will only say it was dangerous, callous, physical, sexual, and demeaning to the human spirit. Surely, it was far from the kind of nurturing and pious perspective one finds in Bing Crosby's Father O'Malley in Going My Way or Peggy Wood's Mother Abbess in The Sound of Music.
Children in the St. Thomas/St. Vincent Orphan Asylum needed love and compassion. Instead, they got slaps in the face and raps on the knuckles. They were brutalized physically and sexually, and made to work in harsh and untenable conditions. They encountered mental abuse, too. All of this, in the name of things divine.
Richardson succinctly describes her experience: "I am a survivor of clergy abuse. Abandoned to a Catholic orphanage as an infant, for nearly a decade I was exposed to unspeakable abuses by Catholic nuns and a Catholic priest."
In an 'Afterward' in The Unbreakable Child, attorney William F. McMurry (he represented Richardson and others) writes: "Kim's story is a grim but consistent account of the young lives of countless Catholic children unfortunate enough to be abandoned by society. With nowhere to turn for comfort, few children would survive their childhoods without major depression, drug addiction, dementia, or imprisonment."
Kim Michele Richardson, blessed with a survivor's instinct and the courage imbued in her DNA, made it out of the quagmire of despair. Others never did or perhaps never will.
A financial settlement was reached in the lawsuit brought by Richardson and others but it is hard to believe the remuneration could ever make up for the loss of a childhood, the loss of innocence, or for the daily fear and the buckets of tears cried by these individuals.
The Unbreakable Child is an important, revealing, and emotional book. You can learn more about the author and her driving ability by visiting www.theunbreakablechild.com.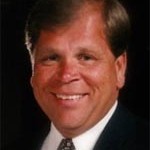 Donald Then, a novelist and experienced editor and journalist, is NKyTribune's literary editor. He reviews books written by local authors or those with a Northern Kentucky setting. Reach him at author@djamesthen.com. Visit his website at www.djamesthen.com.