Movie marathons are fun. Every so often we have one at my house and usually during a holiday, if my children are home. It's wholesome, 'family together' time. With buttered popcorn filling bowls and iced beverages by our sides, usually it's a double or triple-feature.
This past Labor Day Weekend we held our first marathon of 2015. We decided on a few classic Jim Varney movies, featuring Ernest P. Worrell, the lovable blue-collar buffoon Varney created for a Nashville, TN, advertising agency. Our selections were Ernest Saves Christmas, Ernest Goes to Jail, and Ernest Goes to Camp.
You probably remember that Varney's favorite catchphrase as Ernest was: Know what I mean, Vern? Without too much movie detail, that loveable dope Ernest P. always saves the day. Inevitably, he becomes the hero either by design or default.
In a touching tribute to his uncle, Versailles' Justin Lloyd offers a poignant glimpse of Jim Varney—the actor and the man—in The Importance of Being Ernest: The Life of Actor Jim Varney. A subtitle of the book is Stuff that Vern doesn't even know…knowhutimean!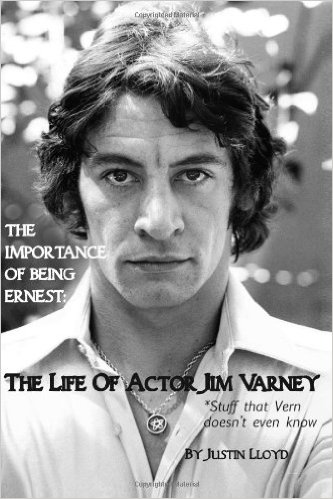 Varney found his niche with Ernest P. Worrell after several failed attempts to make it as an actor in New York and Los Angeles. Ernest P. became a phenomenon, made Varney famous, and led to a career of fame and fortune. Sadly, Varney died of lung cancer in 2000 at the age of 50. A candle that had burned so brightly was dashed forever. Some 15 years after his death, Varney fans still feel the void.
His nephew portrays Varney as a kind, inquisitive, curious, and complex man of many facets. His is a delightful, informative book. For example, Varney wore a Rolex as a boy and loved to gift them as an adult.
You may recall that in the 1980s and 1990s, Varney's character Ernest P., an appealing clown, was a pop culture mainstay in countless television commercials, nearly a dozen movies, and an award-winning Saturday-morning TV show. Besides the 'Ernest' movies, Varney's filmography is surprising lengthy.
Lloyd's comprehensive work traces Varney's journey from child actor in Lexington to ultimate success in the movies. He portrays Varney as a man who dreamed big. He always wanted to be a stage and film actor. 
Lloyd's book, a compendium of numerous interviews with Varney family members and intimates, delves into the actor's motivations. It reveals how Varney overcame personal and professional obstacles (his looks and skinny frame) to attain success; however, he never forgot his roots, friends, or family. Jim always remembered he descended of Appalachian coal miners, who had links to the Hatfields and McCoys.
For Varney, success was a weighted anchor. He longed for stage and film roles that stepped beyond Ernest P. Worrell. However, they were difficult to find because all too often he was tied to and often typecast as Worrell.
Lloyd examines his uncle's perseverance. Varney won major movie roles. His portrayal of Jed Clampett in The Beverly Hillbillies is an example. There are others. Varney was the voice of Slinky Dog in the first two Toy Story films.
According to Lloyd, Varney strove for authenticity and humanity inside his hillbilly humor, endearing him to fans from all walks of life. Let's face facts; the man could make people laugh.
Here's an excerpt: "In March 1985…Tom Brokaw covered the Ernest craze on the "NBC Nightly News." The introduction to the segment showed Jim in full Shakespeare attire, reciting lines on an empty stage. That was followed with the story of Ernest's rise to fame and continued popularity. The segment concluded by returning to Jim reciting Shakespeare. (He was a very good Shakespearean actor.)
In what may be one of the funniest screen moments of Jim's career, he turned to the camera after delivering a line from Hamlet and said, "Know what I mean Vern?" It was all Brokaw could do to keep a straight face as he said good night to viewers."
The Importance of Being Ernest: The Life of Actor Jim Varney, with many photos, details the life of an unforgettable figure in American comedy and his rightful legacy. If you are so inclined, the book is available at many on-line bookstores.
Know what I mean?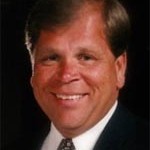 Donald Then, a novelist and experienced editor and journalist, is NKyTribune's literary editor. He will review books written by local authors or those with a Northern Kentucky setting. Reach him at author@djamesthen.com. Visit his web site at www.djamesthen.com. You can also follow Don on Twitter: Novelguy@DJamesThen.