More than 450 students from across the Commonwealth will converge upon Northern Kentucky University on Saturday to find out if they have what it takes to build the best robot in the state.
NKU will again host the FIRST LEGO League (FLL) state championship for students aged 9 to 14 from across Kentucky. The event will be held from 8:30 a.m. to 5:15 p.m. Sat., Feb. 6. in Regents Hall.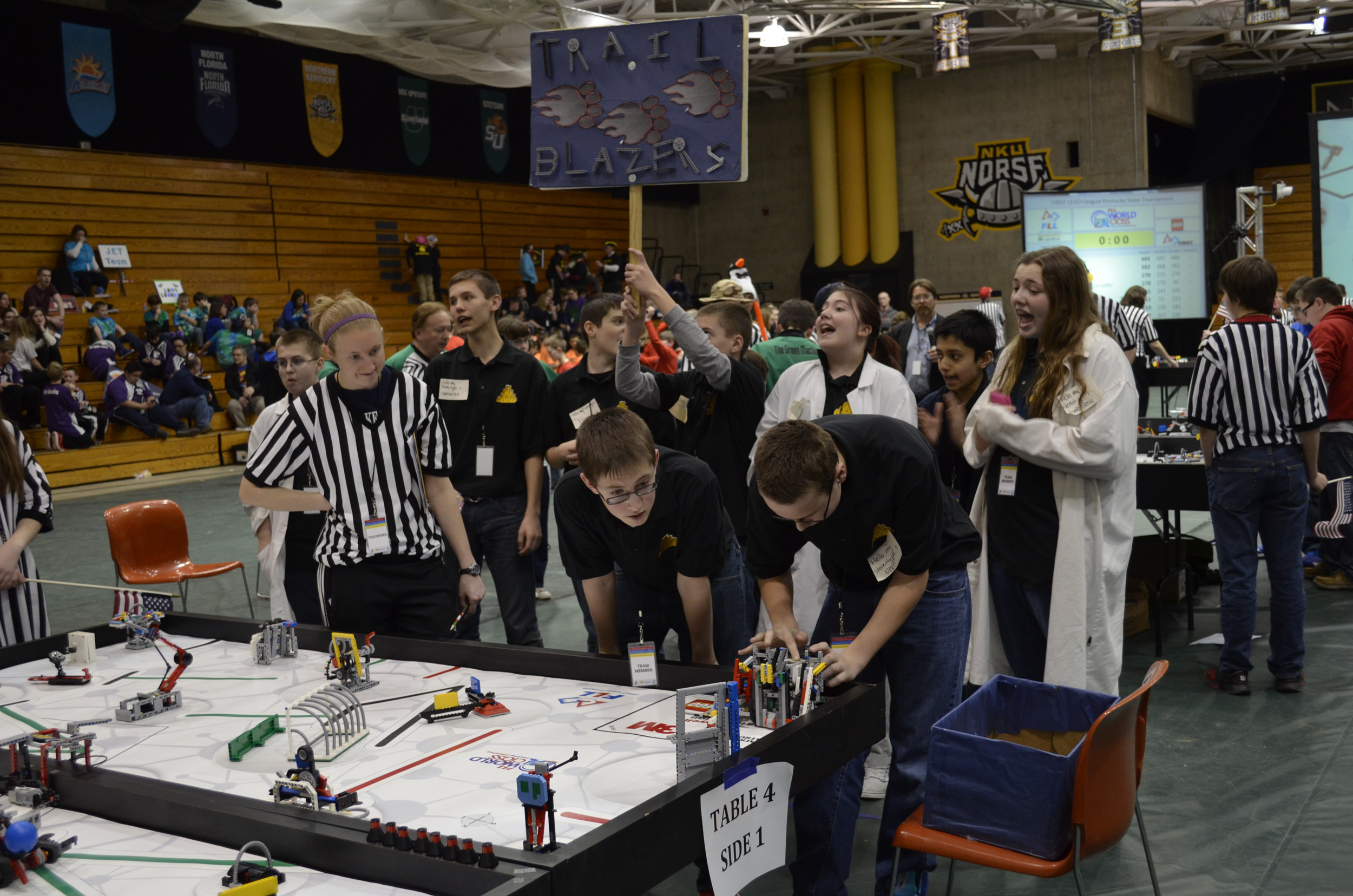 The competition includes a two-part challenge based upon a real-world scientific topic. This year's theme is "Trash Trek" and will explore the world of trash collection, sorting, and reuse.
Forty-eight teams of up to 10 members are expected to participate.
Students will program an autonomous robot to score points on a themed playing field, and then will develop a solution to a problem they have identified. The competition is guided by FIRST LEGO league core values.
The event is open to the public, and there is no admission charge. Parking is available in the Kenton Drive Garage for $4.
Students will hear from NKU President Geoffrey S. Mearns and Mike Hirsch, Vice President of Operations at Bosch Service Solutions. The robot games will be held from 11:30 a.m. to 4:20 p.m.
The event is sponsored by NKU's College of Arts and Sciences, College of Informatics, College of Education and Human Services, and Center for Integrative Natural Science and Mathematics (CINSAM).
Community partners include the Northern Kentucky Education Council, Robert Bosch Automotive Steering, Duke Energy, and Partners for a Competitive Workforce.
For more information, visit cinsam.nku.edu.