By Mark Hansel
NKyTribune managing editor
It is time for Northern Kentucky to make a decision on a regional needle exchange program.
The General Assembly included a needle exchange provision in Senate Bill 192, the heroin bill that passed in March 2015, subject to local government approval. The provision allows local governments to decide if they want to permit needle exchange programs in their communities.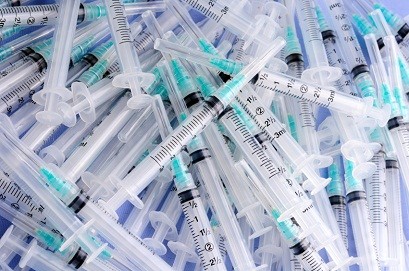 What that has meant in Northern Kentucky so far, is that local elected officials have been able to dodge the issue by not bringing it up for a vote.
It's becoming pretty clear that if there is to be needle exchange in Northern Kentucky, it is going to have to be region-wide. It is also going to require the approval of county and city governments that have a Northern Kentucky Health Department facility.
That would include Covington in Kenton County, Florence in Boone County, Newport in Campbell County and Williamstown in Grant County.
For several weeks, St. Elizabeth Healthcare CEO Garren Colvin and Northern Kentucky District Director of Health Dr. Lynne Saddler have led a delegation speaking in support of needle exchange .
The group has spoken at city and county government meetings and events hosted by civic groups.
They have made inroads by focusing on the potential health hazards associated with an epidemic of Hepatitis C or HIV, which could be fostered by the sharing of contaminated needles.
Based on the information that has been provided at these meetings, a strong case can be made that the health benefits of needle exchange outweigh the concerns of those opposed to a program. Information on how a needle exchange program in Northern Kentucky would operate is available here .
There has also been a grassroots effort afoot to convince elected officials not to allow needle exchange.
St. Elizabeth Healthcare has offered monetary support, but will not offer needle exchange at any of its facilities. The Northern Kentucky Health Department supports St. Elizabeth's position and has agreed to administer the program at its facilities in the region.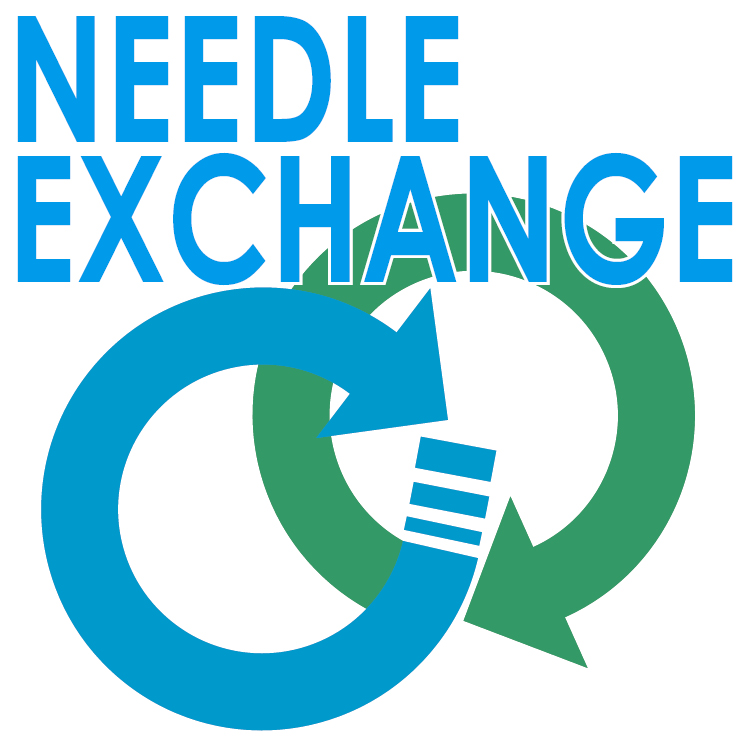 It is important to note that elected officials in several Northern Kentucky municipalities are up for reelection in November. As the election draws nearer, those embattled in close races may choose to avoid the issue altogether. Their opponents are also likely to use needle exchange as a campaign issue.
All the more reason that a vote on needle exchange should take place as soon as possible.
Leaders are elected to educate themselves on controversial issues, make a decision based on the information that is available and vote what they believe is in the best interest of their constituents.
Voters would be wise to recognize the value of an elected leader who is willing to make the hard choices, regardless of the potential political repercussions.
At this point, it appears Covington, Kenton County, Newport and Campbell County are ready to support needle exchange. They have indicated they will not move forward without assurances that Boone County and Florence will participate as well.
Elected officials that support syringe exchange could move the needle forward by voting in favor of a program that is contingent on implementation by all cities and counties eligible to participate.
There seems to be increasing support in Florence for needle exchange, but the city council has asked for the Boone County Fiscal Court to make a decision before it weighs in.
It's still unclear if Boone County has enough votes to approve needle exchange, but most observers believe it does not.
Without the support of Boone County and Florence, there will almost certainly be no regional needle exchange program in Northern Kentucky.
This is not to suggest that Boone County, Florence, or any other local government should support needle exchange, but a decision must be made.
If elected officials believe the health risks associated with the sharing of dirty needles present a significant danger to addicts and the community-at large, they have an obligation to approve needle exchange.
If they believe providing clean needles to drug addicts is akin to a permission slip to use illegal drugs and they can't support that, they have the same responsibility.
Allowing elected officials to avoid voting on needle exchange is essentially giving them a pass on this important public health decision. Failure to call for a vote is the same as voting against needle exchange, without the political repercussions, because the program cannot be implemented without local government approval.
It will soon be one year since SB 192 was signed into law. That was one year later than the General Assembly should have approved a comprehensive heroin bill and even longer that local leaders have known a heroin epidemic exists in our communities.

There has been no greater issue facing the health of Northern Kentucky communities during that time. Elected officials who suggest they needed a visit from healthcare officials to bring them up to speed on needle exchange have shirked their elected responsibility.
However, even that excuse, as thin as it was, no longer exists, thanks to Colvin, Saddler and the other members of the healthcare community that have provided the education.
The cities of Williamstown, in Grant County which would have needle exchange, and Independence, which would not, have voted to support needle exchange programs in the region.
The Grant County Fiscal Court also approved a needle exchange program on Monday, paving the way for the region's first program administered by the Health Department. The decision is a step forward for supporters of needle exchange in Northern Kentucky, but it will not have the same impact as a regional program that includes the more heavily populated northern counties
It is now time for the elected officials in the region's other cities and counties, particularly those that would have needle exchange within their limits, to vote on the issue as well.
It seems clear that the intention of the General Assembly in SB 192 was to allow local jurisdictions discretion in deciding whether to permit needle exchange. Many in Northern Kentucky resent mandates from the state or federal government and want decisions that impact their communities to be made at the local level.
The General Assembly recognized that and gave municipalities the discretion they have repeatedly asked for.
The bottom line is this, "Approve needle exchange or don't."
Do not, however, do nothing while the residents of your communities, who have entrusted this decision to you through their votes, potentially suffer the consequences.
The health and well-being of your constituents is in your hands and it's time to make a decision.
Contact Mark Hansel at mark.hansel@nkytrib.com