Newport Aquarium's 150-year-old alligator snapping turtle, their oldest and one of its most iconic animal, died Tuesday afternoon.
Thunder was one of the Aquarium's original animals to go on display when it opened to the public in May, 1999. She had been a mainstay in the Canyon Falls exhibit.
An autopsy is being done to determine cause of death.
"While Thunder was here, thousands of cast members and millions of guests enjoyed and connected with her," said the aquarium's Executive Director Eric Rose.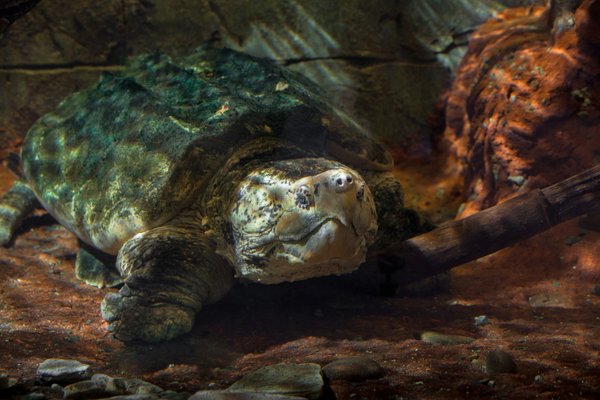 Alligator snapping turtles are one of the largest turtle species in North America. Across the U.S., populations of turtle species – including alligator snapping turtles – face a variety of environmental issues including water quality, habitat loss or degradation and hunting.
Saved from a butcher's block, Thunder was rescued from a Louisiana market in the 1990s. He moved to a turtle farm in Missouri before calling Newport Aquarium home.
Due to both these natural and synthetic factors, the United States Fish and Wildlife Service lists alligator snapping turtles as an endangered species. These factors are also why it's rare to see an alligator snapping turtle the size of Thunder in the wild.
Newport Aquarium biologists described Thunder as a picky eater, especially when it came to mackerel. He was fed roughly twice a week, but could go weeks without eating due to the low amount of calories needed.
One of the unique personality traits of Thunder, according to the Aquarium's web site, was his penchant to practice yoga in the mornings; keepers often spotted him stretching out his limbs first thing in the morning.