Special to NKyTribune
Johns Hopkins University's Everyone Graduates Center issued a report earlier this year showing that the nation has made great progress in raising high school graduation rates — mostly driven by improved outcomes for low-income and minority students.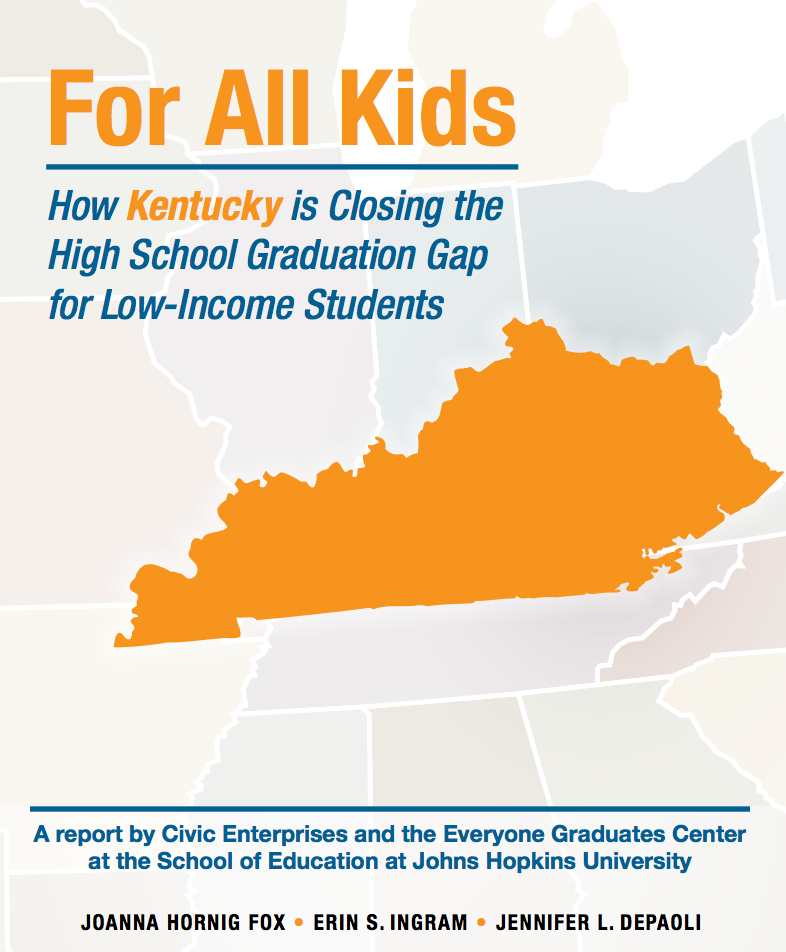 Today the center issued the results of its Kentucky-specific report — and it shows that Kentucky is among the leaders in closing the high school graduation gap for low-income students despite the state's high poverty rate.
In fact, Kentucky's high school graduation rate is among the highest in the country, despite a poverty rate above the national average.
According to the new report, the state's gap between low-income and non-low-income graduates is unusually small, making the Bluegrass State just one of six in the country that can boast a graduation rate for low-income students above the national average, now 82.3 percent.
These accomplishments and details of the steady, concerted effort to improve Kentucky's education system over the last quarter century are outlined in For All Kids, How Kentucky is Closing the High School Graduation Gap for Low-Income Students, released today by Civic Enterprises and the Everyone Graduates Center at the Johns Hopkins University School of Education, as part of the GradNation campaign.
In 2014, Kentucky's graduation rate was 87.5 percent, more than 5 percentage points above the national average, based on the latest data from the U.S. Department of Education.
This rate includes 84 percent of its low-income students and 91 percent of its non-low-income students graduating. Although a 7-percentage-point gap is well below what most states report, it is higher than in 2013 when the gap was only 1 percentage point.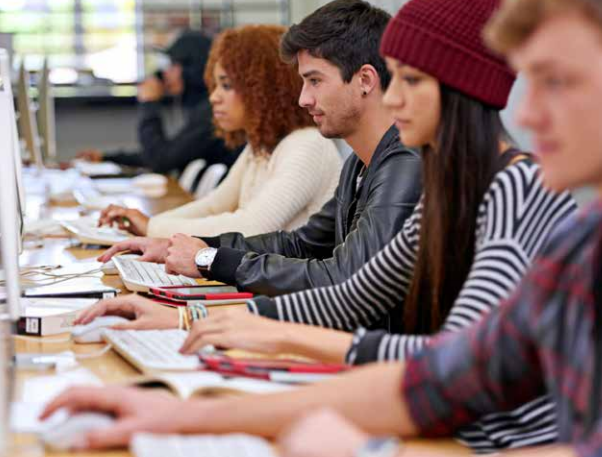 For All Kids examines the leadership, legislation, policies and practices that have driven this progress, and looks for lessons for other states.
"Over the last 25 years, citizens of all political stripes have built and sustained a culture and climate that are truly committed to achieving educational opportunity and advancement for all of Kentucky's children, of all income levels," said Joanna Hornig Fox, an author of For All Kids. "The next challenge for Kentucky is to build on the same civic will to do the same for postsecondary education, building the state's economy and the quality of individuals' lives."
Among the report's findings:
Since 1980, Kentucky's poverty rate has averaged 3 to 5 percentage points higher than the national average.
For the Class of 2014, nearly 70 percent of the state's school districts reported graduation rates of 90 percent or above; 27 percent of its districts graduated at least 80 percent of their students; and only two percent of the state's 173 districts had graduation rates below 80 percent.
Low-income students graduate at unusually high rates in Kentucky, with more than 46 percent of districts graduating at least 90 percent and only 12.5 percent of districts graduating less than 80 percent. This compares to a national graduation rate of 74.6 percent for low-income students.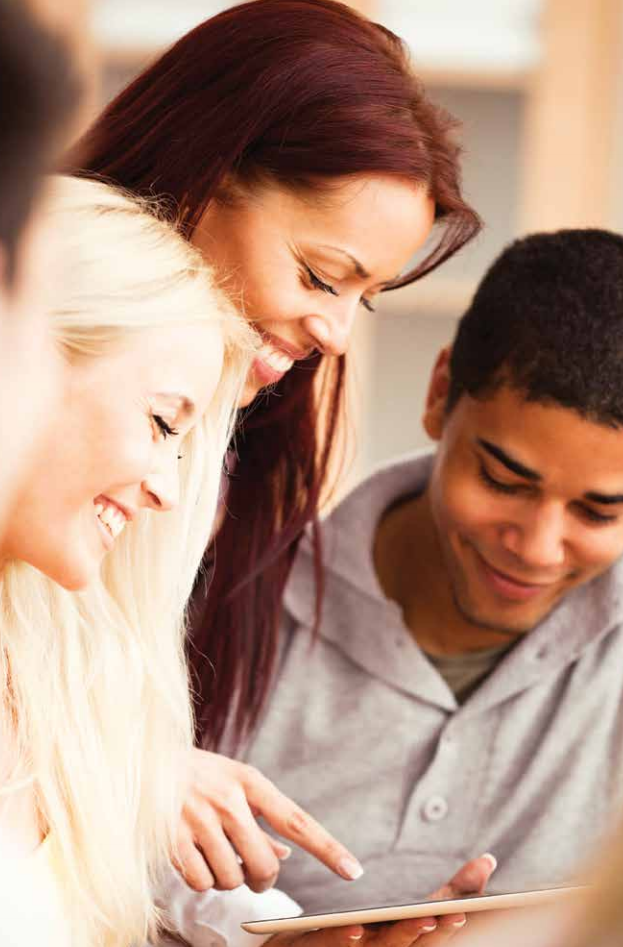 The half of Kentucky's districts that are rural account for about one-third of all graduates in the Class of 2014. Compared to other heavily rural states, Kentucky has the smallest gap between low-income and non-low-income students for both 2013 and 2014. The other states average a 20-percentage-point gap.
For All Kids contains in-depth looks at school districts in three regions; central Kentucky, home to the cities of Louisville, Lexington and Frankfort; Appalachia and eastern Kentucky, where unemployment is high and the educational attainment low; and northern Kentucky, with a population that varies widely in income, demographics and graduation rates.
In Northern Kentucky, the report looks at the Covington Independent School District, which has the greatest percentage of Black and Hispanic/Latino students in this area. Many of them face additional challenges of poverty, homelessness and disabilities.
The other case studies examine:
Jefferson County Public Schools, in Louisville, with 100,600 students, the state's largest;
Leslie County School District, with 1,600 students;
Owsley County Schools, with 728 students, nearly 40 percent of whom are from low-income homes; and
Floyd County Public Schools with about 6,000 students and an impressive turnaround story.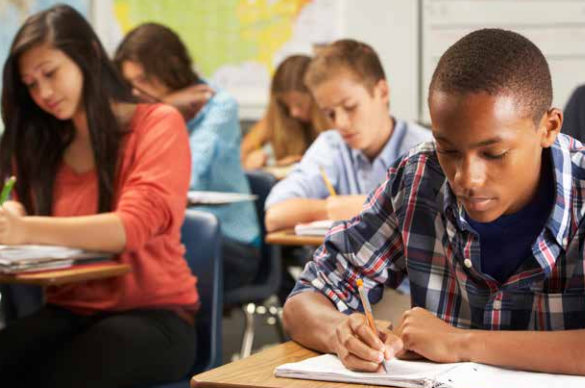 Kentucky's progress began more than 25 years ago when the state's educational system was deemed unconstitutional based on an inequitable distribution of funds. Legislation created the Kentucky Education Reform Act, under which the education system began its slow but steady improvement. A diverse coalition of business, the judicial system, state government and individual citizens has strengthened the momentum to bring equity to school systems across the state.
Overall, the research demonstrates how one state can create sustained change to benefit all students through broad collaboration, legislative reform, strong accountability, smart use of data and holistic support for schools and students.
"Over the last few years Kentucky has worked hard to create an education system that brightens the future of all children — especially those born in challenging circumstances," says former First Lady of Kentucky Jane Beshear. "The For All Kids report both details Kentucky's success and validates our approach: strategic vision, innovative thinking, commitment of resources, a willingness to make reform continual and the nurturing of broad partnerships involving not only parents, teachers and educators but also leaders in business, government, social services and civic endeavors."
Read the full report here
The GradNation campaign — led by America's Promise Alliance, the Alliance for Excellent Education, Civic Enterprises, and the Everyone Graduates Center – mobilizes individuals and organizations to raise the on-time high school graduation rate to 90 percent by the Class of 2020, with no school graduating fewer than 80 percent of its students on time. GradNation also aims for dramatic increases in postsecondary enrollment and graduation.
Importance of sustained commitment
Kentucky's Prichard Committee for Excellence in Education which has led education reform in the state since 1983 released this statement about the report:
The new report For All Kids, How Kentucky is Closing the High School Graduation Gap for Low-Income Students provides clear evidence of the importance of Kentucky's sustained commitment to building a system of educational excellence that gives all students the opportunity to succeed.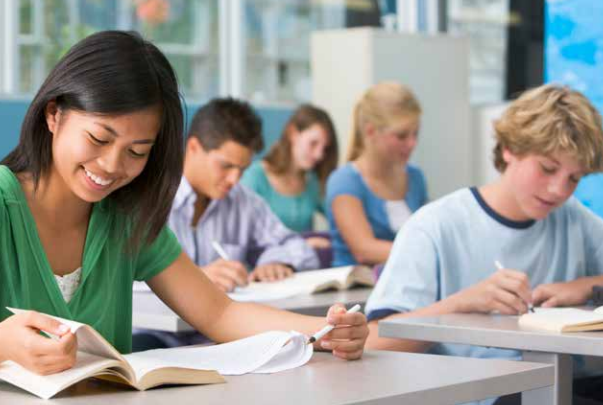 We should celebrate the fact that Kentucky has one of the highest graduation rates in the country and is one of just six states with a graduation rate for low-income students that is above the national average for all students.
 
As the report points out, Kentucky educators, policymakers, advocates and business leaders have focused on this goal for many years ─ and continue to do so. We fully recognize the challenges we face, including a poverty rate that is consistently higher than the national average, and are unwilling to let the obstacles interrupt our progress.
 
The good news of this report shows what a focused commitment can deliver – and it provides a strong foundation for strengthening our efforts to close achievement gaps among all groups of students. An upcoming report from the Prichard Committee will provide more detailed information about achievement challenges that persist for too many of Kentucky's students and recommendations for a positive way forward.
 
We commend the dedicated educators whose countless hours of work have made Kentucky's educational progress possible and we pledge our continuing support as we work toward even higher goals of achievement for all of our students.  As we move forward, we must ensure that all of Kentucky's students graduate from high school and that their diploma signals their readiness for postsecondary education and career success. 
 
The Northern Kentucky/Covington Independent case study: