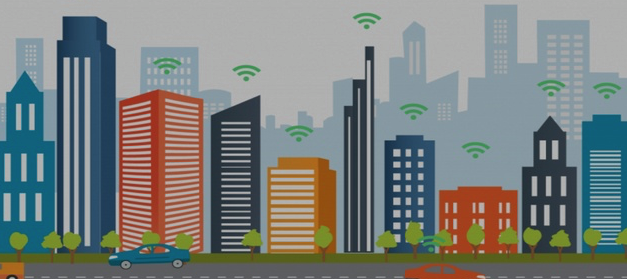 Special to NKyTribune
The City of Newport will be the first "Smart City" in the Midwest despite a $50-million dollar grant received by the City of Columbus, Ohio, earlier this year to accomplish the same feat.
The Newport project is made possible through Nexigen, the Newport-based technology company that has created smartLINK, a company dedicated to creating digital platforms for cities, businesses, and colleges and universities that connect people through technology nodes. 
 
Because of Newport's smaller geographic footprint, the city's smart city project will be completed before the larger project now underway in Columbus is finished.
"We think a smart city represents the goals of Newport city leaders and the citizens' vision for a connected city," said Jon Salisbury, co-founder of Nexigen. "We are trying to engage and connect through smart technologies and streamlining the efficiency of services that meet residents' needs."

SmartLINK's vision for Newport includes a number of smartLINK nodes — nine-foot, steel-framed and carbon-constructed structures — will be installed throughout the city. These nodes feature WIFI connectivity; USB fast-charging outlets; an interactive tablet for Internet access; emergency calling capabilities; atmospheric censors; data-analytic devices; and two, 55-inch outdoor displays for way-finding and advertising purposes.  The some nodes also will provide electric-vehicle charging stations.
The nodes will be connected with high-speed fiber optics and will emit a canopy of super-fast wireless Internet connectivity. This wireless Internet also will provide a unique WIFI service: delivering data access to a multitude of devices with WIFI capabilities extending from 30 to 300 miles from a single access point.
 
These nodes, which smartLINK will pay the City of Newport to install on public right of way, will provide "an ultra-intelligent citizen experience on a state-of-the-art platform," Salisbury said.
"The nodes were challenging to design due to their outdoor location combined with our goal of achieving long lasting and appealing aesthetics," said John Heal, founder of Heal Design Services.
SmartLINK's future vision for Newport is to provide a better parking meter system; better waste management; better estimates for traffic flows; and better analytics for prospective businesses. Moreover, as a smartLINK city, Newport will offer a 'Genius Community portal' that allows members of the community to get up to date information on intelligence collected through the smart node system as well as local news.
This highly connected community also will offer citizens an opportunity to generate income from things they already own, such as bikes they can loan to others and parking spaces they may have available for rent.
   
"Most smart cities we are seeing are trying to help those without the means to afford fancy technology or high-speed Internet access," Salisbury said. "We have actionable steps we have taken which allow for these groups to gain access to Internet and information about the community, like jobs and current events."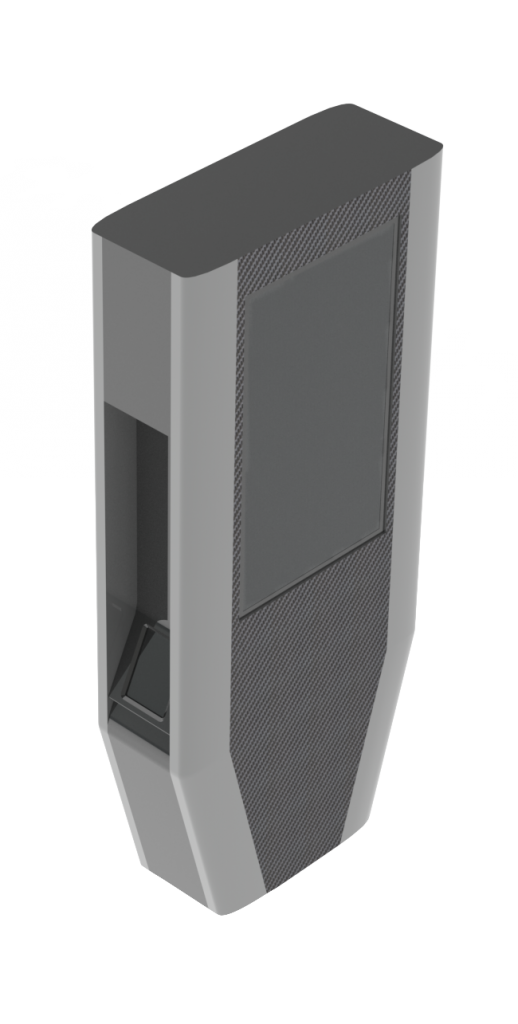 "We also want to ensure that this project encompasses more than just a digital kiosk and will grow deeper into the community with technologies driven by the data and feedback from citizen and government groups," Salisbury continued.
This technology was originally inspired by smart city projects around the world. The minds behind smartLINK saw a niche business model unfolding and knew they could provide game-changing insights that would make the model even successful.
SmartLINK is creating this vision in cooperation of multiple tri-state entities, including Nexigen, Beast Carbon, and Heal Design Services. This united group will be providing the technology, cyber security, physical engineering, design and construction of the nodes as well as carbon-fiber styling.
Cities, businesses, and universities are also targets in the smartLINK vision, which provides new potential sources of revenue, improved and diversified analytics, and streamlined data delivery through its nodes.
"When you are telling a city, business, or university you will not only install a very expensive node for free, but that you will actually pay them every month to install and manage the node, you really catch some attention," said Jill Cohen a co-founder smartLINK. "After that, it doesn't take much to explain how the model is sustainable." 
"Working with a City like Newport, which has such incredible leadership and accessibility, allows for businesses like ours to innovate on behalf of the city," Salisbury said.
"Mayor Jerry Peluso, the Newport City Commissioners, City Manager Tom Fromme, Assistant City Manager Larisa Sims, and a team of others have been so supportive and instrumental into making this project a reality. We truly want to thank Newport City officials for having faith in partnering with smartLINK on this important project."