The Summit Personalized Learning Platform at first glance sounds like an incredible opportunity for students to learn at their own pace. Teachers can use the data collected to personalize student goals. They can know on a daily basis how a student is performing.
Camp Ernst Middle School Principal Stephanie Hagerty explains it in her blog, "Personalizing your child's education simply means that we will provide a platform in which your children will learn the content in a rigorous, meaning-full way through projects, one-to-one mentoring, and a learning plan that is personalized for every student."
However, more than 30 parents showed up to a usually empty Site Based Decision Making (SBDM) meeting at Camp Ernst Middle School (CEMS) to express their concerns on Thursday, October 13. This was an impressive turn out given that the meeting was held at 3:30 p.m., a time when many parents are still at work.
The parents said they didn't know how their children were chosen for this experimental teaching tool. They were told they couldn't opt out. One parent said she asked Principal Stephanie Hagerty to remove her child from the program, but was told no. Hagerty allegedly told the parent, if she didn't like it she could send her child to another school. More than one parent attending the meeting said they want back their parental choice, that changing schools or homeschooling isn't an option.
Superintendent, Randy Poe, said "For the most part, students requested to be a part of the program. Some were assigned to classes just as schools would normally do. Parents were given the opportunity to opt-out." He added, "Parents may request a change in teachers from the principal. Principals have authority over individual placement of students."
Wanting to opt out
Some parents, present at the meeting, said they had tried to reach Principal Hagerty, but she didn't return their phone calls. They claimed that when they showed up in the office she refused to see them.
Some parents started wanting to opt-out when they saw a controversial section on Islam that was only visible using their child's log-in information. They say, they couldn't see what their child was learning from the parent portal. The syllabus provided to parents didn't match what was being taught to their children.
Many parents indicated concern over the amount of screen time contradicting the recommendations by the American Academy of Pediatrics. They recommend no more than two hours of screen time and said the following, "Studies have shown that excessive media use can lead to attention problems, school difficulties, sleep and eating disorders, and obesity. In addition, the Internet and cell phones can provide platforms for illicit and risky behaviors.
By limiting screen time and offering educational media and non-electronic formats such as books, newspapers and board games, and watching television with their children, parents can help guide their children's media experience. Putting questionable content into context …"
Others said their children were finishing too quickly stating some children had completed the curriculum in eight weeks. Some parents said their children were just skipping to the assessments without reading the material. They only had to get eight out of the ten multiple choice questions correct to pass.
Data collection intrusive?
According to Superintendent Poe, the assessments, as well as KPREP, MAPS, and STAR assessments on each student, will be shared with Summit Learning and SCALE in order to evaluate the programs impact. The written agreement with Summit Public Schools Personalized Learning Services indicates sharing with other third party providers including Facebook and Google. The agreement gives Summit Learning permission to collect data from any devices used to access the program, which means parents accessing the program from home or work devices may be susceptible to data collection too. Some parents are upset with their students' data, and potential their own data, being shared outside of the district.

Camp Ernst Middle School posted the following on their FB page, "Summit Parents- Just wanted to let you know that some of our kids have moved very quickly through the modules on the dashboard. We are aware of this and are looking at different ways to enrich their educational experience. Talk to your child about something they're passionate about and think about how they can incorporate their passions into their education. Not all kids will want to work on passion projects, so if they are ready to begin working on some content at the next grade level before the year is over we would love to discuss how that would look."
Despite being asked not to talk about the program, some teachers have described it as a "disaster" saying that it is impossible to have so many students at various stages of progress. Teachers are required to provide 10 minutes of mentoring each week per student. However, many teachers have been unable to meet this goal. Some students are going several weeks before teachers are able to talk with them about their progress. One report indicated that during a summer training some teachers walked out in frustration.
The curriculum was designed by Stanford Center for Assessment, Learning, and Equity (SCALE). The curriculum is aligned to the California standards, not Kentucky. Kentucky hasn't adopted new social studies standards. Yet parents were told by Principal Brewer at Conner Middle School that the curriculum was being implemented to comply with Common Core Standards. If that is the case, then they don't comply with the standards currently in place in Kentucky. Some have argued the California standards are below what Kentucky has required in the past. Parents are upset by the choice of a curriculum that lowers standards for struggling schools.
UK Next Generation Academy
Boone County School District (BCSD) said their teachers first heard about this learning platform at the University of Kentucky Next Generation Leadership Academy. According to Superintendent, Randy Poe, eighty-two teachers, from BCSD, applied and were accepted to attend Summit Base Camp where they learned to transition from being teachers to being "facilitators". According to Superintendent Poe, "there was no cost for their travel or training" at Facebook Headquarters in California, but CEMS SBDM minutes referenced the use of professional development funds and Principal Brewer referenced grant funding.
Parents reported, despite this extensive training, Principal Brewer, at Connor Middle School, and Principal Hagerty, at Camp Ernst Middle School, both said they were unaware of what was in the curriculum, because they hadn't had time to review it before implementation. Kentucky has strict guidelines that require Site Based Councils, of which the principals are members, to review curriculum before choosing to implement it. Several parents have filed OEA complaints with the state. Both Hagerty and Brewer have expressed a desire to see this platform used at all grade levels throughout the district.
An attorney from the American Center for Law & Justice (ACLJ), Carly Gammill, who is representing some of the parents, says the curriculum is unconstitutional, because it crosses the line between information and indoctrination. She has given the district until Tuesday, October 18 to remedy the curriculum and their social media policy.
The attorney wrote in a letter to the district, "The imam in the videos does not merely present factual information about the beliefs of Muslims. He actually opens the lesson on the life of Muhammed with a prayer, as he stands before other Muslims in a mosque. In this religious setting, the imam makes the following statements: 'Surely all praises and thanks belong to Allah, the Exalted, who created, sustains and controls the universe…Islam is a way of life that's based on knowledge of God and the world he created. It is not based on ignorance or superstitions.' Students are left to view these materials on their own with no explanation from teachers that these are merely Muslim beliefs and not proven facts or truths. In other words, 7th grade CEMS students, in order to complete this chapter, are effectively compelled to sit through a Muslim religious service presided over by an Islamic imam."
She goes on to explain, "Allowing a religious cleric to teach religious tenets to students, and to begin in such instruction with a religious prayer, constitutes nothing short of impermissible 'government sponsored indoctrination into the beliefs of a particular religious faith.' There is effectively no difference between the videos CEMS students are compelled to watch during the "Islam in the Middle Ages" curriculum and CEMS personnel physically taking the students to a mosque to attend a religious service. Supreme Court precedent is unequivocal in its rejection of a public school's authority to subject students to this type of religious indoctrination."
Review the curriculum
She contrasts the coverage of Islam, which spans several slides and two videos, against the discussion of Christianity which was only covered in three slides. There were no discussions of "the teachings of Jesus Christ, the miraculous events of his life as taught in the Bible, or the beliefs of Christians as set forth in the Bible," despite the extensive coverage of the teachings of the Quran and the life of Mohammed, including a visitation from the Angel Gabriel.
You can review the curriculum for yourself using the following link and clicking the box seventh grade history:
The issues were further compounded when parents began speaking out on the CEMS Facebook page. The school chose to delete their comments, which is a violation of their First Amendment Rights, as the attorney explains in her letter to the district.
"While CEMS was not required to open this forum, having done so, it must comply with the strictures of the First Amendment…CEMS's decision to delete those comments was entirely contrary to the clear purpose of the Facebook page…it is clear that CEMS deleted these comments because of CEM's disagreement with the viewpoints expressed therein…Because the comments expressed disagreement with the curriculum, however, they were promptly removed. CEMS's removal of these statements occurred in direct violation of these individuals' First Amendment rights.
"According to the Supreme Court, 'if there is a bedrock principle underlying the First Amendment, it is that the Government may not prohibit the expression of an idea simply because society [or a government agent] finds the idea itself offensive or disagreeable.' (Texas v. Johnson 1989)
Put bluntly, the Constitution does not permit government to decide which types of otherwise protected speech are sufficiently offensive to require protection for the unwilling listener or viewer. Rather…the burden normally falls upon the viewer to 'avoid further bombardment of [his] sensibilities simply by averting [his] eyes'" (Erznoznik v. Jacksonville 1975)
The ACLJ is an organization dedicated to the defense of Constitutional liberties. Their attorneys have argued a number of significant cases before the Supreme Court of the United States. For more information, visit their website ACLJ.org or call them at 1-800-342-2255.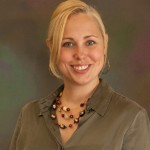 Carrie D. Cox is host of The Military Mamas Radio Show, a talk radio program for veterans, active duty military and their families. She also works as the co-host of TWT-TV a veteran-owned small business. She grew up in Covington and graduated from Holmes High School. She moved away as a military spouse but returned several years ago and began writing and teaching. She holds degrees in public relations, psychology, conflict management, neurolinguistics programming and forensic psychological profiling. Email: carriedcox@yahoo.com