An exciting new restaurant is coming to Covington – but just for two nights.
On Friday, April 7 and Saturday, April 8, The Center for Great Neighborhoods (The Center) will open "la casa de Chako" as the culmination of its pilot Chef Fellowship program.
For $45, la casa de Chako will offer guests an authentic Japanese meal prepared by Covington resident and home-based chef, Chako. Attendees will sample a wide range of Japanese dishes including their choice of two entrees. Guests 21 and over will receive samplings of Japanese beer, and for an additional $10 diners will have the option to add a souvenir hand-crafted sake glass.
Covington resident and at-home cook Chako will open la casa de Chako for just two nights. The menu will feature a traditional Japanese meal complete with Japanese beer tasters and the option to add Sake.
Interns from the Life Learning Center will staff the restaurant and serve as hosts, servers, and sous chefs.
The restaurant is the result of a grant from the Kresge Foundation to The Center for Great Neighborhoods. The FreshLo grant was focused on encouraging vibrant communities through healthy, local eating habits.
There will be two seatings each night, limited to 25 people.
"Cooking and baking are my greatest passions, therefore I want my customers to feel satisfied in all of their senses," said Chako. "I want them to feel welcomed and excited. That's why I always choose fresh products and the finest ingredients found locally, or import them from around the world to achieve that special taste and texture I want the customer to experience."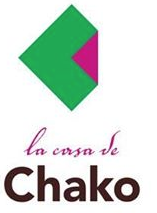 To staff the pop-up restaurant, The Center partnered with the Life Learning Center to offer a two-month long internship. Interns are completing a workforce development curriculum where they will learn hospitality skills, cooking techniques, art-related skills, and more.
"It's important to us to support local entrepreneurs and help them get the tools and resources to turn their ideas into a reality," said Kate Greene, Program Manager, Community Development at The Center. "This program allows us to empower a local chef, in addition to providing workforce training to help some of our residents find permanent employment opportunities."
The Chef Fellowship program was funded through a FreshLo Grant from The Kresge Foundation. The grant was given to programs that help envision healthy, vibrant communities strengthened by the deliberate integration of creative placemaking and food-oriented development.
La casa de Chako will host 5:30 p.m. and 8 p.m. seatings each night, limited to 25 patrons each. Tickets for la casa de Chako are $45 each and can be purchased online at http://bit.ly/casadeChako.
The Center for Great Neighborhoods has been a catalyst for positive growth in Covington, KY since 1976. The Center sparks this growth by bringing people together, encouraging them to work with each other, and supporting their efforts to shape the future of their community. The non-profit organization is committed to helping people discover and develop their skills, find and use the resources they need, and discover partners who share their concern for the well-being of Covington.