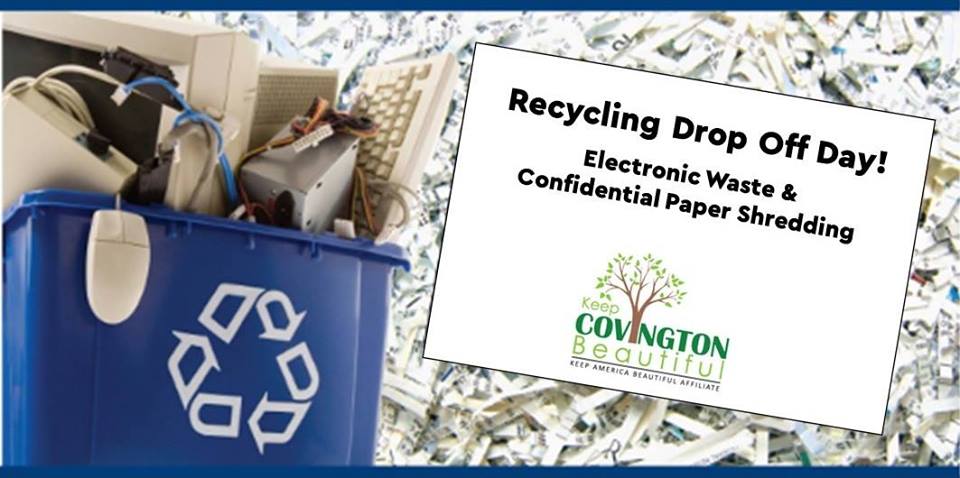 Bring your old and broken electronics, and your confidential health or financial documents that you don't want to recycle curbside.
Keep Covington Beautiful will be at Holmes High School on Saturday, May 13 10 a.m. – 1 p.m. for an Electronic Waste Recyling & Confidential Document Shredding Drop-Off event.
Keep Covington Beautiful has contracted with two professionally certified recyclers to handle your hard-to-dispose-of items.
NAID-Certified Shred It will destroy your documents on site, and then turn them into new paper to further protect you and the environment. E-Certified Cohen responsibly disassembles and disposes of all of your electronic waste, which can contain confidential information or hazardous materials like lead, cadmium, or mercury.
Bring old computers and computer accessories, tvs, electric cords, cell phones, home phones, game systems, and more. 
This event is FREE for Covington residents and businesses.