The school year is ending, and summer camp is on the mind.
To keep kids busy, so The Center for Great Neighborhoods is offering a free three-day Healthy Mind and Body Day Camp for Covington's youth.
Running 10 a.m.-2 p.m. Tuesday, June 13 through Thursday, June 15, the camp will take place at the Hellmann Creative Center, located at 312 12th Street in Covington.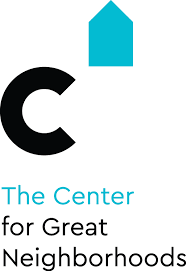 Elementary aged children (ages 8 to 11) are invited to challenge their mind, body, and soul through interactive activities that will strengthen teamwork and cooperative sills, and stimulate their creativity.
The children will participate in activities such as yoga, creative journals, science and photography classes, and more.
The camp is free to attend and includes lunch and a snack. Space is limited to 25 students. For questions, or to register, please contact Jameela Salaah at (859) 866-7522 or jameela@greatneighborhoods.org.
Donations to help fund the Healthy Mind, Body, and Soul Day Camp are appreciated. Please visit the website to donate.
Make sure to specify that your donation is in support of the Healthy Mind, Body, and Soul Day Camp.