Randolph Park Roundball Classic will be held on Sunday, September 10. It's the 4th annual 3-on-3 basketball tournament to benefit Randolph Park and hold free youth basketball camps in the city.
On Sunday, September 10, Cutman Barbershop will host the 4th Annual Randolph Park Roundball Classic (RPRC), a 3-on-3 men's basketball tournament benefiting the City of Covington's Randolph Park.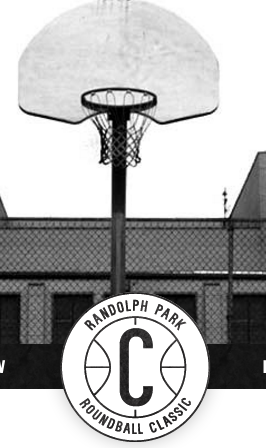 The tournament, which is open to men ages 18 and up, will be played on The Courts at Randolph Park located on 9th Street in Covington, Kentucky. Check-in will begin at 9a. Tip-off is set for 10a.
The early bird entry fee for the tournament is $40 per team of four players through August 1. All teams are guaranteed a minimum of two tournament games and all participants receive a limited edition tournament t-shirt. The tournament champions will be awarded a cash prize.
Teams can register online now at www.covhoops.com. The deadline to register is September 8. Businesses interested in becoming a sponsor can also register through the website.
The RPRC aims to bridge the cultural and racial gaps in Covington, jump-start a conversation about how community members can work together to make a positive impact in the city, and raise money to maintain the park's courts and host free youth basketball camps in the city.
The tournament is sponsored by the Center for Great Neighborhoods in Covington, Durham Brand & Co., Great Here, Cutman Barbershop, and The Law Offices of Christopher Jackson.
For more information about this event, please contact Jerod at covhoops@gmail.com.