October brings thoughts of apple cider, pumpkin pie, and football But it's also a time to reflect on something more important: breast cancer.
Every year, October is designated as Breast Cancer Awareness Month. This topic hits close to home for me.
Last March, I lost my stepmother, Lucinda, to breast cancer. It was her second fight with the terrible disease and unfortunately this time she didn't win. My family and I miss her every day. Even though she had a profound effect on the lives of everyone she touched, it's hard to say goodbye to someone when they're only 51.
No one should have to experience this, but unfortunately too many do. The American Cancer Society estimates that in 2017, more than 250,000 women and more than 2,000 men in the United States will be diagnosed with breast cancer. More than 40,000 women and 450 men in the United States will die from breast cancer this year. There are currently 3 million people living with breast cancer in the United States today.
Breast cancer is the second leading cause of cancer death in women, behind lung cancer, and the second most common type of cancer, behind skin cancer. The chance of a woman in America dying from breast cancer is 2.7 percent. In Kentucky, an estimated 3,000 new cases of breast cancer are diagnosed every year.
Unfortunately, there is no cure for breast cancer, but developments are being made. And all of us can help. One way to support Breast Cancer Awareness Month is donating to charity. Last year, Americans spent an estimated $8.4 billion on Halloween. I love Halloween as much as the next person, but I can forgo that extra decoration and spend the money on something more worthwhile.
However, it's important to know that not all charities are created equal. Charity Watch gives its only A+ rating to the Breast Cancer Research Fund. Charity Navigator rates the BCRF as 91/100. Ninety cents of every dollar donated to this charity goes to breast cancer research, compared to 20 cents of every dollar other charities donate.
Other quality organizations include the American Cancer Society, Breast Cancer Action and Living Beyond Breast Cancer. Beware of companies that "pink wash" – meaning they sell products that are pink or have a pink ribbon, yet donate little, if any, money to breast cancer research.
Anyone who has experienced breast cancer knows there is more than just the disease to deal with. There are also emotional, psychological, and financial concerns.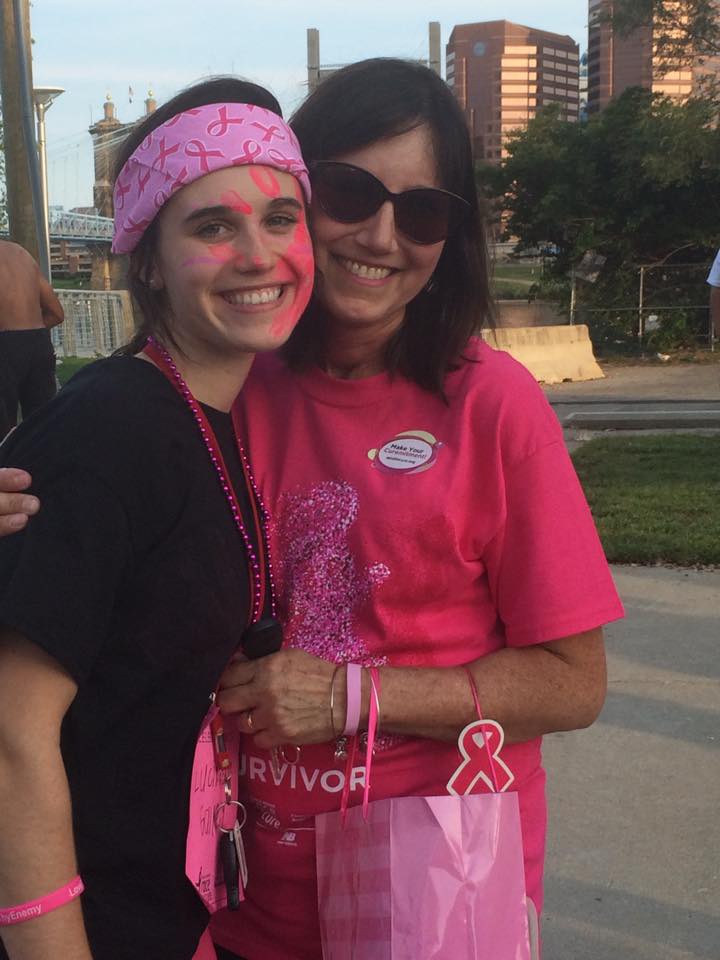 The Pink Fund is a charity that provides 90 days of non-medical cost-of-living expenses to breast cancer patients in active treatment. This enables patients to focus on healing, raising their families, and returning to work. Between 20 and 30 percent of women with breast cancer will lose their jobs, and low-income women are more likely to lose their jobs when undergoing cancer treatment.
A recent survey by the Pink Fund found 47 percent of women use their retirement account to pay for out-of-pocket expenses and 26 percent paid with a credit card. More than 40 percent of patients altered or skipped their medication or treatment to save money. More than one in three patients are still in debt, and about a quarter nearly went broke.
More than ten percent of women surveyed did not have health insurance. Even among those who were insured, 16 percent paid more than $10,000 awith close to 6 percent paying more than $20,000 for their care.
A 2016 study in the Journal of Clinical Oncology found that people who underwent cancer treatment and filed for bankruptcy protection were more likely to die than those who remained financially healthy.
Donating not only helps find a cure for cancer, but also assists those undergoing treatment and could possibly save lives. Together we can work toward a world free of this all-too-common disease. Just remember: October is about more than pumpkin spice.
Josh Blair is an adjunct professor at Northern Kentucky University.