Kentucky is the first state to get a Medicaid waiver that would permit the state to require work of service to quality for the insurance.
Gov. Matt Bevin announced Friday afternoon that the federal Centers for Medicare and Medicaid Services (CMS) had approved the Commonwealth's Section 1115 Medicaid waiver known as Kentucky HEALTH — "Helping to Engage and Achieve Long Term Health."
Bevin said Kentucky's new program will improve the health of its participants, strengthen Medicaid's long-term fiscal sustainability, and promote personal responsibility for health and well-being.
Kentucky HEALTH introduces innovative delivery system reforms for the treatment of substance abuse, and a first-ever community engagement initiative for Kentucky HEALTH members designed to improve their health and strengthen Kentucky's workforce.
"Kentucky HEALTH is a unique program that reflects Kentucky's specific needs, one that will take a new approach to improving people's overall health, stability, and quality of life," Gov. Matt Bevin said.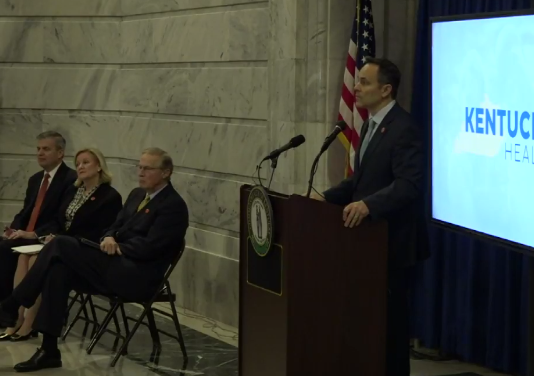 "Federal approval of Kentucky HEALTH is a significant milestone on our journey to lead the nation in transforming Medicaid in a fiscally responsible way. I want to thank Cabinet for Health and Family Services Secretary Vickie Yates Brown Glisson, Kentucky Education and Workforce Development Secretary Hal Heiner, and the countless dedicated state employees who worked to develop and secure approval for this innovative program that will truly improve people's lives."
Critics were quick to push back.
"Governor Steve Beshear's decision to expand Medicaid was a game-changer for Kentucky that has saved lives, improved our collective health and pumped billions of dollars into our economy," said House Democratic leader Rocky Adkins. 
The waiver approved today puts those gains at risk, ultimately removes needed healthcare for up to 100,000 Kentuckians and will almost certainly cost us more in the long run because of the added bureaucracy.  The General Assembly needs to take a very close look at these changes and then decide if this is really the most productive course of action for the state to take for its citizens."
The goal of this new program, Bevin said, is to offer each member the ability to customize a path based on individual needs that will lead to better health, engagement in their communities, improved employability, and success through long-term independence.
"Kentucky HEALTH is a comprehensive, transformative plan empowering individuals to improve their health and well-being while ensuring Medicaid's long term financial sustainability," said Sec. Glisson. "Kentucky HEALTH also provides the opportunity for multiple cabinets within state government to coordinate and strengthen efforts to improve the quality of life for Kentuckians."
"This program will put Kentucky on the national forefront of blending workforce and health programs that will ultimately put citizens in need on a path to better health and financial stability," said Sec. Hal Heiner. "We look forward to welcoming eligible Kentucky HEALTH members to our Kentucky Career Centers, and helping them gain the skills necessary to fill the hundreds of thousands of good-paying jobs that are available in the Commonwealth right now."
Gov. Bevin unveiled the demonstration waiver known as Kentucky HEALTH (Helping to Engage and Achieve Long Term Health) on June 22, 2016.
Bevin has consistently said since submitting the 1115 application that these are the terms under which Kentucky is able to maintain expanded Medicaid. Accordingly, Gov. Bevin has signed an executive order directing the Commissioner of Medicaid to take necessary actions to terminate Kentucky's Medicaid expansion in the event that a court decision prohibits one or more of the components of the Section 1115 waiver from being implemented.
Bevin says Kentucky HEALTH will ensure availability of Medicaid resources to Kentucky's most vulnerable citizens by saving an initial estimated $2 billion dollars (federal and state) over the waiver demonstration period, allowing these funds to be focused on those most in need and other critical areas. Additional program information will be shared in the coming weeks.  In the meantime, more details can be found at www.KentuckyHEALTH.ky.gov.
Sen. Mitch McConnell applauded CMS and Governor Bevin "for recognizing the unaffordable mess left behind by his predecessor and responding with innovative, common-sense steps to engage patients, improve health, and reduce the burden on Kentucky taxpayers. (The) announcement by CMS is a step toward taking the power out of Washington and sending it back to the state while also ensuring the long term fiscal sustainability of the Medicaid program."
The Center for Law and Social Policy (CLASP) strongly condemned the (CMS) decision.
"This action by CMS imposes new barriers to health care for tens of thousands of Kentuckians. Contrary to CMS's assertion, this waiver does not promote improved health access or any other objective of Medicaid," CLASP said in a press release.
"For the first time, CMS has approved a state waiver allowing for work requirements in Medicaid. The decision today by the Trump Administration goes against all precedent. Previous administrations have rightfully denied such requests as inconsistent with Medicaid objectives because work requirements act as an obstacle to coverage.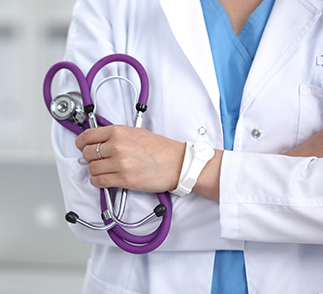 "The majority of people insured through Medicaid are working or are in a household where someone works. Kentucky's policy proposal expands government by adding unnecessary bureaucracy and red tape. We know from experience with other public support programs that eligible people who are already working or deemed exempt from working are likely to lose coverage simply because of having to complete additional paperwork and overcome enrollment hurdles — not because they are ineligible for the program."
The organization vowed to fight back against the new policies and procedures.
"The key to this significant policy change's success or failure lies in its implementation. Kentucky HEALTH's initial roll-out and on-going administration must be family-centric," said Terry Brooks of Kentucky Youth Advocates.
"There is much in this plan to applaud when it comes to young people. As an example, the waiver protects children, pregnant women, and former foster youth up to age 26 from the potential negative impacts of premiums, reduced benefit packages, and lockout periods.
"Research unyieldingly shows us that when parents have health insurance, their children are more likely to have coverage. Because of the strong linkage between kid and parent coverage, we urge the Administration to ensure implementation of the new requirements are clear for families to understand, participate in, and utilize. . .
"This Administration has shown a commitment to children and families, and therefore, we hope and expect a family-friendly roll-out. The success story for Kentucky's kids of late has been health insurance coverage, and this plan's implementation must be a catalyst rather than an inhibitor to that trajectory of progress."
Insure KY, a coalition of Kentucky nonprofits promoting more affordable health insurance, also weighed in:
The "decision by the Centers for Medicare & Medicaid Services (CMS) to approve Governor Bevin's 1115 Medicaid waiver called Kentucky HEALTH is estimated to result in nearly 100,000 Kentuckians losing coverage by its fifth year. There is no question that this waiver will be devastainng to Kentucky, putting our successful Medicaid expansion and the coverage of nearly 1.2 million Kentuckians at risk. It will mean less coverage and more barriers for the most vulnerable Kentuckians, including veterans, people with disabilities, formally resettled refugees fleeing persecution, low-income workers and families.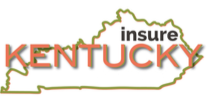 In an unprecedented move, CMS will allow Kentucky to experiment with new requirements and penal es that undermine the original purpose of an 1115 waiver, which is to demonstrate that a state can expand coverage, improve access and provide better, more efficient care than under standard federal rules.
For more information about the proposed Medicaid changes and potential impact:
●  View the official waiver application and modifications;
●  View comments from 1274 Kentuckians
●  View InsureKY Campaign partner comments on proposed modifications
View KVH comments submitted during the 2016 federal comment period.
Kentucky Voices for Health is coordinating the Insure KY campaign.
Press releases and staff report