Northern Kentucky University has joined with economic educators across the state to launch the Coalition for Financial Literacy in the Commonwealth.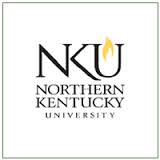 NKU partnered with Eastern Kentucky University, Morehead State University, Murray State University and the University of Kentucky to form the CFLC to combine resources to teach personal finance, entrepreneurship and economics throughout Kentucky.
This move is in response to Kentucky House Bill 132, passed on April 2, 2018, that requires a financial literacy course as a high school graduation requirement. The Kentucky Board of Education will establish academic standards for the financial literacy course and "develop curricula, materials, and guidelines which may be used by schools for the financial literacy course."
"Engaging university faculty members to provide financial literacy training for K-12 teachers is not a new initiative. Most of the professors involved in the CFLC have been serving as a resource for decades," said Dr. Abdullah Al-Bahrani, NKU's director of the Center for Economic Education and an associate professor of Economics. "The Coalition will allow us to work together to better support Kentucky educators."
CFLC will present its first profession development event for teachers in conjunction with state treasurer Allison Ball's office, the Federal Reserve Bank and business sponsors.
"Off and Running!  Cultivating Creative Thinkers" will offer a centralized conference for K-12 teachers on June 19 at Keeneland in Lexington.  Educators will learn creative and engaging ways to teach real-world applications. Treasurer Ball will be speaking on "Financial Empowerment in Kentucky," and her Chief of Staff will introduce teachers to the Treasurer's new Financial Empowerment database.
For more information about the Coalition for Financial Literacy in the Commonwealth, contact Dr. Al-Bahrani at albahrania1@nku.edu or any of the partner universities involved.
Northern Kentucky University