By Jeff Broth
Guest Post
Homeowners can benefit immeasurably from a home warranty plan, on the proviso that the home warranty meets user expectations. A home warranty offers 'insurance coverage' on the repair, replacement, or maintenance of essential home systems and appliances. On the face of it, a homeowner may assume that the only cost of a home warranty plan is the monthly premium. As with all insurance and warranty agreements, the devil is in the details. Broadly speaking, the true cost of a home warranty is a combination of several factors including the following:
• The size of the deductible
• The price of plans in your area
• The coverage limits on your plan
• The home warranty provider you choose
We will briefly explore these options to determine a more accurate assessment of the true cost of home warranty plans. As a homeowner, the most important factor is the type of coverage you choose. The word Coverage refers to the type of plan you are signing up for. The more extensive your home warranty coverage, the higher your overall costs. For example, your home warranty plan may or may not cover all the systems and appliances in your home. If you choose a cheaper plan, chances are that certain essential elements will be excluded. The type of home warranty coverage that you choose must protect what needs to be protected in your home.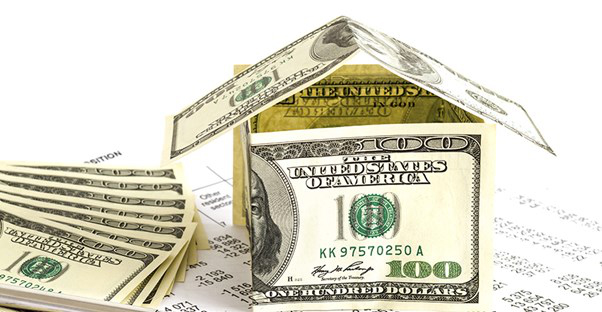 Many home warranty plans offer protection tailored to your state. You may be interested to learn that Kentucky facing providers offer comprehensive coverage and high caps on systems and appliances. For example, companies like Pride Home Warranty and Choice Home Warranty are the dominant home warranty companies in the state. They understand things like local conditions such as the 90,000+ miles of streams in the state, and how humidity can impact home systems and appliances. Various plans have been crafted to deal with these phenomena, with low-cost plans starting at $430 annually or just $60 per month.
The main systems and appliances include your boiler, air-conditioning unit, dishwasher, washing machine, dryer, microwave, garbage disposal, refrigerator, freezer, range, and ductwork, plumbing, electrical etc. As a rule of thumb, you can safely assume that extensive coverage costs more than restricted coverage. Your options typically begin with basic coverage at the low end.
At the top end, premium coverage plans will offer protection on a wide range of home systems and appliances, although there may still be notable exclusions. It is important to read exactly what's covered in each plan. The items you may wish to protect may be absent from the coverage you have selected. For example, your 12-year-old AC unit may already be showing signs of extensive wear and tear, yet it may not be covered in your home warranty plan.
Comparing Home Warranty Plan Prices
One of the foremost experts in comparing home warranty providers is Review Home Warranties. In one case study, this company evaluated the plans at home warranty providers in 6 companies. Plans typically vary between providers, with American Home Shield offering combo plans, systems plans, and appliance plans. There are coverage caps on each of the plans, and it's important to bear these in mind when choosing a home warranty provider.
For example, if you chose an appliance plan, the coverage limit is up to $3000 on a refrigerator, while the system's plan offers a coverage limit of $1,500 on AC units and $1,000 on ductwork. Other home warranty providers include Choice Home Warranty with basic plans offering up to $500 in plumbing coverage, and $500 for stoppages and/or ductwork. Other providers like Total Home Protection have similar coverage limits.
The type of plan that you choose has the biggest effect on the cost of your home warranty plan. American Home Shield does not itemize its coverage cap on most systems and appliances, except for its $3,000 coverage limit on refrigerators. Depending on whether you're a seller or a buyer, the cost of the plan you choose will vary. Sellers typically have lower cost plans since fewer items are protected, while buyers have more expensive plans since they need widespread coverage.
Does the Deductible Matter?
Your deductible is the out-of-pocket expense that you cannot recover when you file a claim. It can be thought of as the mandatory amount that you must pay before your home warranty provider offers you financial assistance. In the case of home warranty providers, however, the deductible is typically the call out fee. This is typically a low-cost item that will only affect you if you have multiple callouts every month.
For example, HSA home warranty has a deductible in the range of $75 – $100. American Home Shield has a deductible that starts at $75 and goes as high as $125. Other home warranty providers like Choice Home Warranty, Select Home Warranty and Fidelity Home Warranty have deductibles of $60, $60, and $75 respectively.
It is interesting to note that there isn't a strong correlation between the amount of your deductible and the cost of the annual premium. Many of the low-cost home warranty deductibles are associated with annual premiums between $500 and $750, while a large minority of $100 – $125 deductibles associated with premiums higher than $750. It's best to evaluate the size of the deductible and the type of coverage you're looking for to ascertain whether these home warranty plans are affordable. When evaluating problems associated with deductibles, the following issues were reported by users:
• 22% of users complained of poor service repair
• 36% of users complained of repair refusals after callouts
• 19% of users complained of delayed payouts after callouts
• 14% of users complained of compensation issues for repairs
Home Warranty Coverage is a lot more complicated than simply picking the most popular home warranty provider on the market. There are hidden fees, charges, and terms and conditions to comply with. The most important factors include the cost of the home warranty plan, the size of the deductible, and the type of coverage you are entitled to receive.