By Marc Hardin
NKyTribune contributor
We could talk all day about probability theory, the law of large numbers, the gambler's fallacy, Bertrand's box paradox, the Monty Hall problem and other brain-teasing puzzles of probability and still fail to come to grips with Derrick Henry's improbable fantasy football performance on Thursday for the Tennessee Titans.
You could not have predicted the running back's near 50-point performance. And nobody did because Henry wasn't even the most productive fantasy back on his own team before re-entering the American sports consciousness for the first time since 2015 when he won the Heisman Trophy while playing at Alabama.
There was good news and bad news in all this, depending on your league and your perspective. Unless you play in a touchdown-only league or a very large standard league, chances are you weren't victimized by Henry's career day in Nashville, because your opponent had him on the bench. Nor did you benefit, because you also had him benched.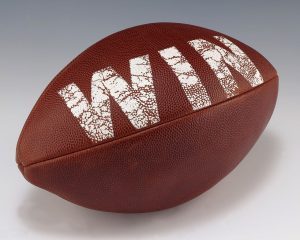 Henry, owned in about half the leagues nationally and starting in just 15 percent, was listed 38th in Week 14 running back rankings at Rotoworld, one of the few consistently reliable media outlets putting him in the top 40. Before his history-making effort against the Jaguars, Henry was rated no better than a fifth-string back in 10-team leagues, according to USA Today which ranked him 41st, Yahoo! (43rd), and Sporting News (45th). ESPN had him 79th in the Week 14 flex rankings.
Here's what Henry did in standard leagues the three weeks leading up to Week 14:
Week 13: 40 total yards, 1 TD, 10.5 points, ranked 24th among RBs
Week 12: 49 total yards, 1 fumble, 2.9 points, ranked 49th among RBs
Week 11: 46 total yards, 4.6 points, ranked 33rd among RBs
Totals: 135 total yards, 1 TD, 1 fumble, 18 points
Average: 45 total yards, 6.0 points, ranked 35th among RBs
In the CBS ranking model that supposedly "beats experts" Henry wasn't even mentioned. Nobody said "start him" and nobody said "sit him" because Henry was off the radar. Nobody gave him any love on love/hate lists and nobody hated him because he was basically persona non grata to most fantasy owners who could no longer trust him.
There was good reason for this, aside from Henry's ho-hum numbers. Coming into last week's contest, the Jaguars ranked second in the NFL in fewest fantasy points allowed to running backs, surrendering an average yield of 17.9 per game. The average shrank to 13 in the three games leading up to the Titans. The Jags limited Henry to 5.7 points Week 3.
OH HENRY!
As hot as the Jags were against fantasy backs, Henry was just as cold while trying to contribute to the running game, despite five touchdowns. Locked in a season-long time share with ex-Patriot Dion Lewis, Henry was averaging 7.0 fantasy points per game. He was contributing virtually nothing in the passing attack, making him undesirable in standard league flex spots. He was virtually useless in PPR leagues.
Nothing says, "Don't start me!" like a one-dimensional part-time running back facing a stingy fantasy defense during the opening week of the playoffs.
So what did Henry do? He outperformed his pedestrian per-game average by a whopping 40.8 points. He racked up an unfathomable 47.8, all of it on a franchise record 238 yards rushing and a team-tying four TDs against the Jaguars, who were stiff-armed into the poster board hall of fame on Henry's record-tying 99-yard touchdown run. He became the Titans' first 100-yard rusher of the season, by halftime. It was an epic performance. Here are the season's top 15 single-game performances in standard leagues:
RB Derrick Henry (Titans) 47.8 points Week 14 vs. Jaguars
QB Mitchell Trubisky (Bears) 43.5 points Week 4 vs. Buccaneers
QB Ryan Fitzpatrick (Buccaneers) 42.3 points Week 1 vs. Saints
QB Drew Brees (Saints) 40.5 points Week 3 vs. Falcons
QB Matt Ryan (Falcons) 40.2 points Week 3 vs. Saints
WR Amari Cooper (Cowboys) 39.7 points Week 14 vs. Eagles
QB Jared Goff (Rams) 39.3 points Week 4 vs. Vikings
QB Ben Roethlisberger (Steelers) 39 points Week 2 vs. Chiefs
QB Patrick Mahomes (Chiefs) 38.8 points Week 2 vs. Steelers
RB Alvin Kamara (Saints) 36.1 points Week 4 vs. Giants
QB Mitchell Trubisky (Bears) 36 points Week 10 vs. Lions
QB Patrick Mahomes (Chiefs) 35.9 points Week 11 vs. Rams
QB Ben Roethlisberger (Steelers) 35.8 points Week 10 vs. Panthers
QB Andrew Luck (Colts) 35.7 points, Week 4 vs. Texans
RB Christian McCaffrey (Panthers) 35.7 points, Week 12 vs. Seahawks
There are just three running backs on this quarterback-dominated list. One of the backs is Derrick Henry and none of them is human point machine Todd Gurley. Go figure. When I saw Henry running wild against Jacksonville, my first thought was, did I start him anywhere (I did not). Then I wondered if they still made Oh Henry! candy bars (they do) because whenever former major league slugger Henry Rodríguez hit a home run, fans would throw Oh Henry! bars onto the field. Derrick Henry's beastly run to NFL history and unique leap into fantasy lore certainly deserves some kind of fanfare.
SKILL OR LUCK?
During a week when Mr. Henry looked like Mr. Gurley and Gurley looked like Henry, it reignited memories of an old debate: Is fantasy football a game of skill or luck? More precisely: How much of the outcome is due to skill (knowing to start Gurley, not Henry) and how much is simply luck (watching Henry outperform Gurley by more than 40 points)?
It actually depends on which part of the season you're in, if studies on the subject are to be believed (yes, they've done studies). One study, whose results were echoed in another ensuing study, showed fantasy football success over the long term is due mostly to skill, but success over the short term is mostly luck.
In this case, skill is a measure of the outcome determined by a fantasy team owner's aptitude as it pertains to evaluating, drafting, maneuvering and managing. Luck is the part of the outcome determined by things outside the owner's control such as injuries, suspensions, fantasy schedule, moves by other owners, a dud by Gurley.
If study estimates are within spitting distance of being accurate, the long-term winning percentage in fantasy football (for example, the regular season) is attributed to approximately 60 percent skill and 40 percent luck. However, the short-term winning percentage (for example, in the playoffs) is attributed to approximately 10 percent skill and 90 percent luck.
As we already know in fantasy football, luck can mean good and bad. Here are 12 stars who surprisingly tanked last week in standard leagues in the most important fantasy games to date (does not include Giants WR Odell Beckham, who was unexpectedly ruled out of last week's game against Washington):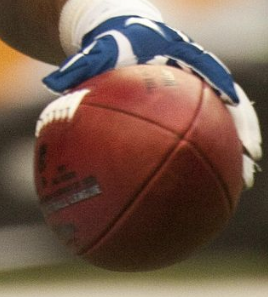 QB Drew Brees (Saints) 13.9 points vs. Bucs
QB Philip Rivers (Rams) 13.5 points vs. Bengals
QB Russell Wilson (Seahawks) 9 points vs. Vikings
WR Mike Evans (Bucs) 8.6 points vs. Saints
RB Todd Gurley (Rams) 5.8 points vs. Bears
QB Mitchell Trubisky (Bears) 4.7 points vs. Rams
RB Leonard Fournette (Jaguars) 4.1 points vs. Titans
TE Zach Ertz (Eagles) 3.8 points vs. Cowboys
WR Antonio Brown (Steelers) 3.5 points vs. Raiders
PK Ka'imi Fairbairn (Texans) 3 points vs. Colts
WR Brandin Cooks (Rams) 2.2 points vs. Bears
RB Adrian Peterson (Redskins) 1.9 points vs. Giants
It was counterintuitive to start Henry last week against Jacksonville, but this was clearly wrong thinking, judging by the results. Nobody in their right mind was going to bench Gurley, even against the Bears. This proved wrongheaded, too. So what's a fantasy owner to do? How can you protect yourself against the fickle finger of fate?
ARMOR UP
During World War II, a statistician was asked to help the British decide where to add armor to their bombers, which were being pelted and dropped from the sky. The statistician analyzed the bullet-riddled planes which made it back safely. Upon seeing the damaged aircraft, he recommended adding more armor to the places where there was no damage, initially confusing the Royal Air Force, who found the recommendation counterintuitive.
The statistician had information only on bombers that returned. He viewed bullet holes not as vulnerable spots but as places where a plane could be hit and remain in the air, theorizing planes shot down were probably hit in different places than those returning. His recommendation that armor be added in places where the surviving planes were lucky enough not to be hit was approved. When more British bombers returned safely, he was promoted and the Allies eventually won the war.
You can't expect Henry to outdo Gurley by a country mile the first week of the playoffs. You have to accept it happened, move on and realize it's a crazy game, which is why you play it every year. Henry won the battle but Gurley will win the war, hopefully. Definitely, don't overreact but do make sure you have enough depth to offset a cruel fluke, whether it's inflicted by your opponent or a guy on your own team. Your squad is only as strong as your weakest link so never stop seeking reinforcements. Keep looking at free agents. If a guy starts to resemble anything close to a feature back, get him. Maybe he's the next Derrick Henry and maybe you'll lose another back.
Just because Gurley gagged, doesn't mean you should bench him this week. You would never do that. Similarly, just because Henry hit the jackpot doesn't mean you should go looking for underperforming running backs going up against unfavorable defenses. If you did undertake such an endeavor, you would find Redskins running back Adrian Peterson going up against the Jaguars this week. On the other hand, Henry faces the woeful Giants.
Good luck.