Financial institutions are seeing an increased number of older customers fall prey to financial crimes by perpetrators ranging from offshore scammers, close family members to caregivers. Yet, many of these incidents go unreported or remain unknown to family, friends or relatives when a financial crime happens.
According to the Consumer Financial Protection Bureau recent Suspicious Activity Report, elder financial abuse quadrupled from 2013 to 2017. In 2017, financial institutions such as banks, credit unions, and money services filed 63,500 Suspicious Activity Reports (SARs) involving elder financial abuse. Yet these reports likely represent only a tiny fraction of the actual 3.5 million incidents of elder financial exploitation. Over the three year period surveyed, an estimated $6 billion was taken from individuals over the age of 70.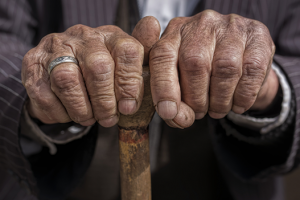 The CFPB report categorized the losses as scams and non-scams. The first being where the victim specifically referred to the activity as a scam or when the situation involved the transfer of money to a stranger for a promised benefit that the older adult did not receive. The second, a non-scam, was a more overarching definition including theft by family members, account takeovers, identity theft and other crimes by individuals known by the older adult. The report indicated at least 70 percent of the activity filings recorded were related to romance scams, a relative in need and lottery/sweepstakes scams as the most common types of fraud.
This type of exploitation isn't primarily taking place at banks or credit unions. Money services that are typically used to wire transfer cash have also noted a 58 percent uptick of activity in 2017. By the time the wire transfer is received by the specified recipient, the money is unrecoverable and untraceable – two common traits favored by imposters. In more than half of the schemes examined by CFPB, the targeted person used a wire money transfer. The second most common financial product used to pay for a service or an alleged fee was a checking or savings account.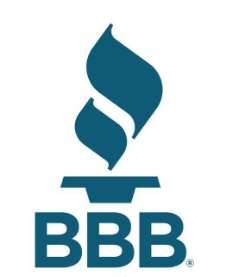 CFPB's investigation also revealed older adults aged 70 to 79 years old lost on average $43,300 to a fraudster, and even more when the elder adult knew the suspect, such as a family member, caregiver or friend. The average loss jumped to $50,000. In each case, the financial loss took place an average over a period of four months. Unfortunately, fewer than one-third of elder financial abuse reports specify if the financial institution reported the activity to adult protective services, law enforcement, or other authorities.
The report concluded that defrauding the elderly is widespread and damaging, indicating a stronger need and increased awareness for intervention from financial institutions, law enforcement, and social services, as well as the involvement of policymakers.
If you believe that you or someone you know is a victim of a financial crime or financial abuse, contact local law enforcement or ProSeniors. Report the scam or fraudulent activity to ftc.gov and to scamtracker.org
Sandra Guile is the Public Relations Specialist for BBB. She promotes BBB's message of marketplace ethics through public speaking engagements, presentations, media relations, press releases, web content, and other written materials. Your BBB is located at 1 East 4th Street Suite 600 Cincinnati, Ohio 45202 – to reach the office, call (513) 421-3015.