KLH Engineers, PSC (KLH), a national mechanical, electrical, plumbing and technology engineering firm, announces the promotions and appointments of several leadership team members, including Robert Heil, James Tavernelli, Doug Johansing, Alex Jonovski, Brian Bruggeman, Stephen Federle and Brandon Johnson. The organizational changes will support the firm's strategic business initiatives as it aims to transform the architecture, engineering and construction (AEC) industry through its technological innovations.
Robert Heil, a member of the firm since 1987, has served as chief executive officer and president for the past four years. Heil will serve as the new chairman of the Board of Directors and will continue to lead the firm's strategic analysis and positioning as the CEO.
James Tavernelli will serve as president and will continue his current role as chief operations officer. Tavernelli, a member of the firm since 2001, has driven the evolution of KLH's culture through his leadership of the firm's technical strategy.
Doug Johansing, senior electrical engineer, has been named a principal. A member of the firm since 2009, Johansing's leadership of the software team has been integral in advancing the firm's technological innovations.
Alex Jonovski, project manager, has also been named a principal. Jonovski, a member of the firm since 2012, leads KLH's project management efforts and serves as a liaison to the firm's strategic industry partners.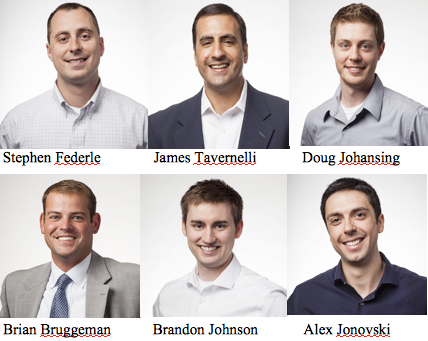 Brian Bruggeman, who joined as the director of business development in 2014, will serve as chief client officer. In his expanded role, he will be responsible for driving the firm's client-centric culture and overall business development efforts.
Stephen Federle has been named director of engineering. Federle started his career at KLH as a co-op student in 1999 and has since served in multiple roles including project manager, education studio leader and electric department manager. He was named a principal in 2010.
Brandon Johnson has been named electrical engineering manager. Johnson joined the firm in 2013 and has served as a project engineer and project manager.
KLH Engineers