During the month of April, the Newport Public Library and the City of Newport Parks & Recreation Commission are sponsoring a Bioblitz to go along with the library's Backyard Wilderness exhibit.
A Bioblitz is an intense period of biological survey in an attempt to record all the living species within a designated area.  The Bioblitz will take place in Newport's 13 city parks. 
Be a Scavenger Hunter in the city parks.
To learn what species typically reside in the area, download the app Seek by iNaturalist, or check out one of our many nature guides.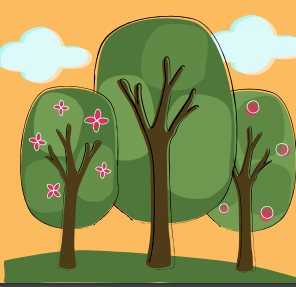 The Newport Public Library Branch has species Bioblitz form to use to record all findings. (A downloadable version of the form is available here.)
This sheet will also provide a sampling of species to look for and a map of all the city's parks. Take the completed Bioblitz form back to our Newport Branch and show it to one of our librarians to get an entry form to win one of the outdoor adventure kits or a nature guide.
A bonus entry form will be given to anyone visiting five or more of Newport's parks.
Prizes will be drawn on May 8th. 
Additional information/details are at this website.
Newport City Parks and Recreational Areas: 
     
1. RALPH MUSSMAN RECREATION COMPLEX
Wildcat Drive, next to Newport High School
2. GENERAL JAMES TAYLOR PARK
Riverboat Row (confluence of Ohio & Licking Rivers)
3. VETERANS MEMORIAL PARK
26 Caroline Drive – City pool site
4. BERNADETTE WATKINS PARK, 6th and Patterson Streets (work in progress)
5. BUENA VISTA PARK
12th and Ann Streets
6. RIDDLEVIEW PARK, McArthur Street (end of the street)
7.BARTLETT FIELD
, Grandview Avenue
8. GATEWAY NEIGHBORHOOD PARK
, 8th Street (east end of the street)
9. PROVIDENCE PARK
, Providence Way – • Home of the DOG PARK!
10. CLIFTON NEIGHBORHOOD PARK
, 18th Street
11. MANSION HILL NEIGHBORHOOD PARK, 
3rd and Park Streets
12. FREUDENBERG PARK, 700 Block of Liberty St
13. TAYLOR CREEK PARK, Riverboat Road (between Chart House and Joe's Crab Shack)
 
For more information:
For details and to select Programs – Newport.
 
See Newport's 13 Park sites and amenities.