The Campbell County Public Library has an opening on its Board of Trustees to fill the unexpired term of Carla Landon, who announced her intention to resign in July for personal reasons.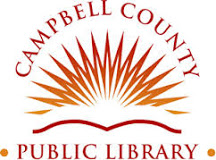 Landon served two years of her four-year term, which expires Sept. 30, 2021
Cathy Howard, president of the library's board, said, "Carla was an asset to the board, serving on several subcommittees and caring a great deal about the library.  We will miss her service and the leadership she provided to us."
By law, the board must maintain a balanced geographical representation of all areas of the county.  In keeping with that law, the newly appointed board member should be from the Newport, Bellevue or Dayton area.  
Board of Trustees are non-paid positions appointed by the Campbell County Judge-Executive.  Current board members are Howard, of Fort Thomas; Paul Johnson of California, vice president; Christie Fillhardt of Highland Heights, secretary; and Tracy Smith of Alexandria, trustee.  
People with occupations or interests in the areas of business, finance and banking would be especially beneficial.  Trustees are expected to be advocates for the Library.  Applications for Landon's replacement will be accepted until Aug. 18.
The Campbell County Public Library operates four branches. The Cold Spring Branch is located at 3920 Alexandria Pike in Cold Spring. The Carrico/Fort Thomas Branch is located at 1000 Highland Ave. in Fort Thomas. The Newport Branch is located at 901 E. Sixth St. in Newport.
The Alexandria Branch, which opened in January 2018, is located at 8333 Alexandria Pike in Alexandria.
There is an Express location for pick-ups and returns in Silver Grove and Melbourne.
Anyone interested in serving on the Library's board should submit a resume and cover letter to Director JC Morgan, Campbell County Public Library, 3920 Alexandria Pike, Cold Spring, KY 41076, or email jcmorgan@cc-pl.org.
CCPL