Staff report
Second of two parts: Governor/Lt. Governor and local special elections
On Tuesday, November 5, voters will be choosing from these candidates to fill for four-year terms as Governor and Lt. Governor, who are on the ballot as a team. A vote for one is also a vote for the other.
If you need specific information about your polling place or to find your local ballots, visit GoVoteKy.com.
Northern Kentucky has one of the lowest voter turnouts in the state — and the Secretary of State has predicted only a 31% voter turnout in the election. No one will be unhappy if NKY can prove that prediction wrong.
See also, for complete voter information, the nonpartisan Vote for NKY site.
Click here, to see candidate survey responses for the Kentuckians for the Commonwealth's Voter Guide, along with more profiles and links to other surveys.
Polls will be open from 6 a.m. to 6 p.m.
Governor/Lt. Governor
DEMOCRAT
Andy Beshear: Governor
Jacqueline Coleman, Lt. Governor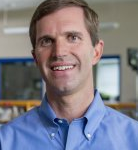 Beshear is currently Kentucky's 50th Attorney General, elected in 2015. He spent more than a decade in private practice, where he was recognized as one of the Best Lawyers in America. Born in Central Kentucky and a product of Kentucky's public schools, he understands the importance of a quality education. He graduated from Henry Clay High School in Lexington and attended Vanderbilt University where he earned a bachelor's degree (magna cum laude) in political science and anthropology. He graduated from the University of Virginia School of Law and in 2005 joined the Stites & Harbison law firm. In his role as Attorney General, Andy has fought for Kentucky families. Under his direction, the Office of the Attorney General has removed a record number of child predators from Kentucky communities. He is fighting the drug epidemic by pursuing heroin and fentanyl dealers and creating the Kentucky Opioid Disposal Program. He also provided funding to 15 substance abuse treatment centers through an $8.5 million settlement. He created a communication tool to protect seniors against scams, funded the end of the rape kit backlog, and returned or saved Kentuckians and the state over $350 million. Beshear has been an independent voice as attorney general, fighting to uphold Kentucky's constitution and laws. As Governor, Andy will fight for education, well-paying jobs, and transparent and inclusive state government. Andy and his wife, Britainy, have two young children, Will and Lila. His family attends Beargrass Christian Church, where both Andy and Britainy serve as deacons.


Coleman is an assistant principal at Nelson County High School and a doctoral student in Educational Leadership at the University of Kentucky. A fifth-generation Mercer Countian, she is an advocate for public education and for young women to step up and be leaders in their community. As a basketball coach, she has been named Coach of the Year. To expand on her own Emerge Kentucky opportunity, Jacqueline founded Lead Kentucky in 2013, a non-profit that ensures Kentucky's college women are prepared, encouraged, and empowered to seek leadership positions on their campuses and, eventually, in their professional fields. In its fourth year, Lead Kentucky has empowered 50 campus ambassadors on over 16 campuses with 29 different majors. She and her husband Chris have three children, Emma, Will and Nate.
LIBERTARIAN
John Hicks, Governor
Ann Cormican, Lt. Governor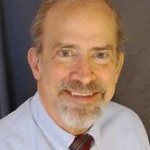 Hicks earned a bachelor's degree in political science with concentrations in economics and history from Stetson University in 1968 and attended Georgia State University from 1987-89. Hicks is a Leadership Louisville graduate, class of 1982. He served in the U.S. Army from 1969-70, assigned to Signal Corps, and served in Chu Lai, Vietnam. His professional experience includes working as a public school teacher, community newspaper publisher, 1976-86, and a programmer-analyst/IT consultant. His organizational affiliations include the Kentucky Open Source Society and the Libertarian Party of Louisville.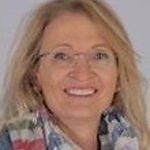 Cormican works at the Toyota Motor plant in Georgetown. She earned a bachelor of science degree in agricultural economics at the University of Wyoming. She wants to limit the size and scope of government power and to ensure that all Americans have the right to control their own destinies as free and responsible members of society.
REPUBLICAN
Matt Bevin: Incumbent Governor
Ralph Alverado, new running mate, Lt. Governor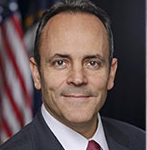 Bevin has served as Kentucky's 62nd Governor. He called for all Kentuckians to work together to make the Commonwealth the best version of itself. Growing up in a small, rural town, he was the second of six children. After high school, he attended Washington and Lee University in Virginia with scholarships and worked on campus to earn extra money. He was commissioned as an officer in the U.S. Army, rising to the rank of Captain and spent four years on active duty. After his military service, he worked in the financial industry. A job opportunity brought him and his wife, Glenna to Kentucky in 1999. Over the next 15 years, Matt founded several local firms and invested in a number of other companies in Kentucky and around the United States, ranging from manufacturing to investment management to medical devices. In 2008, he joined Bevin Bros., a bell manufacturing company operated by the Bevin family since 1832. His uncle was planning to shut it down. In 2011, he became the President of Bevin Bros. and within a year had paid off all the company's debts and back taxes, modernized the business model, and saved more than 20 jobs. After the company was struck by lightning in 2012 and burned to the ground, Matt started over yet again. Today, Bevin Bros. continues to make thousands of bells. His philanthropic giving and personal service involve serving on numerous non-profit boards. He has permanently endowed various scholarship funds, grants, and centers that offer educational opportunities for young people in the U.S, India, and Africa. He and Glenna are the parents of nine children ages 5-16.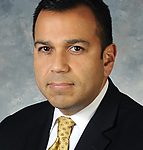 Alvarado made history when he became the first Hispanic member elected to the Kentucky General Assembly in 2014. As the son of legal immigrants, he witnessed firsthand his parents' sacrifice to provide their family a better life. He is a graduate of the University of Kentucky medical school, has run a successful medical practice and has served as Regional Medical Director at St. Joseph Health. In the Kentucky Senate, Ralph serves as the Chairman of the Senate Health & Welfare Committee, member of the Medicaid Oversight Advisory Committee, member of the Budget Review Subcommittee on Human resources, as well as a member of the Senate Transportation Committee and Senate State & Local Government Committee. He and his wife Dawn have been married 25 years and have two children.  
Special local elections
BOONE COUNTY CLERK
A special election was called after the death of Boone County Clerk Kenny Brown earlier this year. The three candidates were nominated by their respective party leadership. 
Amy Ferguson
Democrat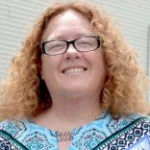 Hopes to use her position to improve, in a nonpartisan way, the civic engagement of students and citizens and see a significant increase in voter turnout. She graduated from Notre Dame and got her English degree from the University of Louisville. She worked her way to user management within the retail industry, got her master's in teaching and lives on the family farm in Union.
Justin Crigler
Republican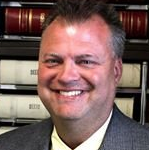 Hopes to increase voter turnout, make customer service a top priority, and have a financially streamlined office and budget with complete transparency and safe and fair elections. He has served as interim clark since March. He is a law school graduate and worked in the County Attorney's infuse as Boone County Tax Administrator and was director of acquisitions for North American Tax Solutions.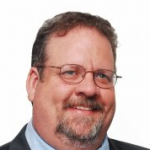 Kyle Sweeney
Libertarian
Will have frequent and transparent communications. He has a history in Customer Service with 18 years in the IT industry as part of and/or manager of IT support teams.
63rd District, State House of Representatives
The 63rd legislative House seat became vacant with the resignation of Rep. Diane St. Onge. A special election was called to fill the remainder of the term (through the 2020 election). Candidates were nominated by their respective party leadership. The 63rd District encompasses parts of northwestern Kenton and northeastern Boone, the cities of Edgewood, Fort Wright, Crescent Springs and Villa Hills and the Greater Cincinnati/Northern Kentucky International Airport in Hebron.
Josh Blair
Democrat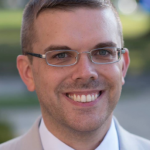 Josh Blair has lived most of his life in Kenton County, the past eight years in Erlanger. In 2001, Josh graduated from Beechwood High School, then completed a bachelor's degree at Northern Kentucky University and a master's degree at Ohio University. His family attended Blessed Sacrament Church. He works as an adjunct professor of communication at NKU, Cincinnati State, and Xavier University. He is currently enrolled in the Deaf Studies Certificate program at Cincinnati State, where he is studying American Sign Language. He previously worked as the Public Information Officer for the Department of Public Safety at Syracuse He is a father of three. His son, Ian, is 13 and attends Dixie High School. His 10-year-old twin daughters, Cara & Lily, attend Caywood Elementary.
Kim Banta
Republican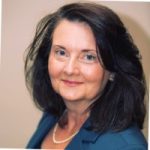 Kim Banta is a life-long educator, former principal, assistant superintendent and retired Chief Academic Officer of Kenton County Schools. She is a graduate of Indiana University in Bloomington and has her doctor of education (EdD) from the University of Louisville. She and her husband, Tom, live in Fort Mitchell.