The Kentucky Symphony Orchestra and the St, Peter in Chains Cathedral Choir delve into the 'Book of Psalms' as the KSO continues its 30th anniversary season on Saturday, November 13, at 7:30 p.m. at the Cathedral Basilica of St. Peter in Chains in Cincinnati.
For over 300 composers years have been inspired by the 150 liturgical worship songs from the Old Testament and have set them to amazing music. This marks the KSO's fifth collaboration with the Cathedral Choir, and the first with new music director Matthew Geerlings. The KSO and Cathedral Choir will present three Psalm settings by Georg Friederic Handel, Alexander Zemlinsky and Anton Bruckner.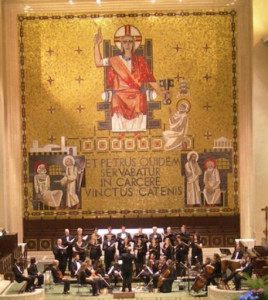 Handel's "Dixit Dominus" is a five-part choral tour de force setting of Psalm 110 — The LORD says to my Lord: "Sit at my right hand, until I make your enemies your footstool." The work was written 1707 in Italy when Handel was just 22. The Italians were quite enamored with their singing abilities, so Handel penned this challenging setting in 9 movements for choir, soloists, strings and continuo. (The KSO will incorporate a theorbo — a long-necked lute — for this performance).
The popular Psalm 23 — "The Lord is my shepherd, there is nothing I shall want" — receives a pastoral musical rendering by Alexander Zemlinsky. Written in 1910, Zemlinsky opens with a serene tone painting of the countryside, which later gives way to a darker more chromatic and sinuous writing to depict the "valley of death" before returning
to the sunny opening theme.
The program concludes with devout Catholic Anton Bruckner's triumphant Psalm 150 (the last in the Book of Psalms) "Praise Ye the Lord." Sometimes referred to as the musician's psalm, the psalmist encourages all to praise God with music and dancing, while naming seven musical instruments (trumpets, psaltery, harp, tambourine, strings, organs & cymbals).
"Liturgical music in a cathedral or church offers a fitting pairing of 
venue and inspired word. Some of the most revered classical music was written for the mass and liturgical settings and services," commented James Cassidy, KSO Music Director.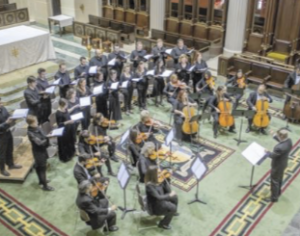 Tickets for each show remain $35 to experience great musicians, guest artists and innovative programming unique to our region.
The KSO continues to adopt the safety protocols of each respective venue that are in place on the date of the performance.
For those who need to stay home, the KSO continues live streaming each concert (with multiple cameras) for your 'at home access' for the price of a single ticket.
Tickets are available online at kyso.org or by phone at (859) 431-6216.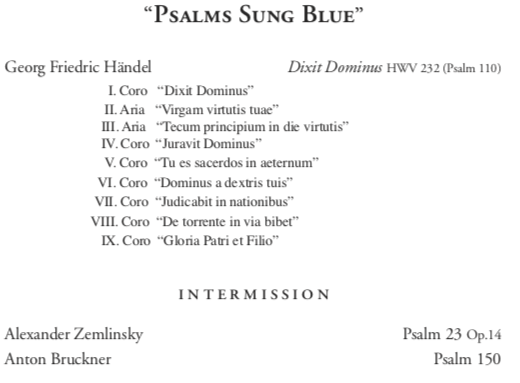 Kentucky Administrative Office of the Courts