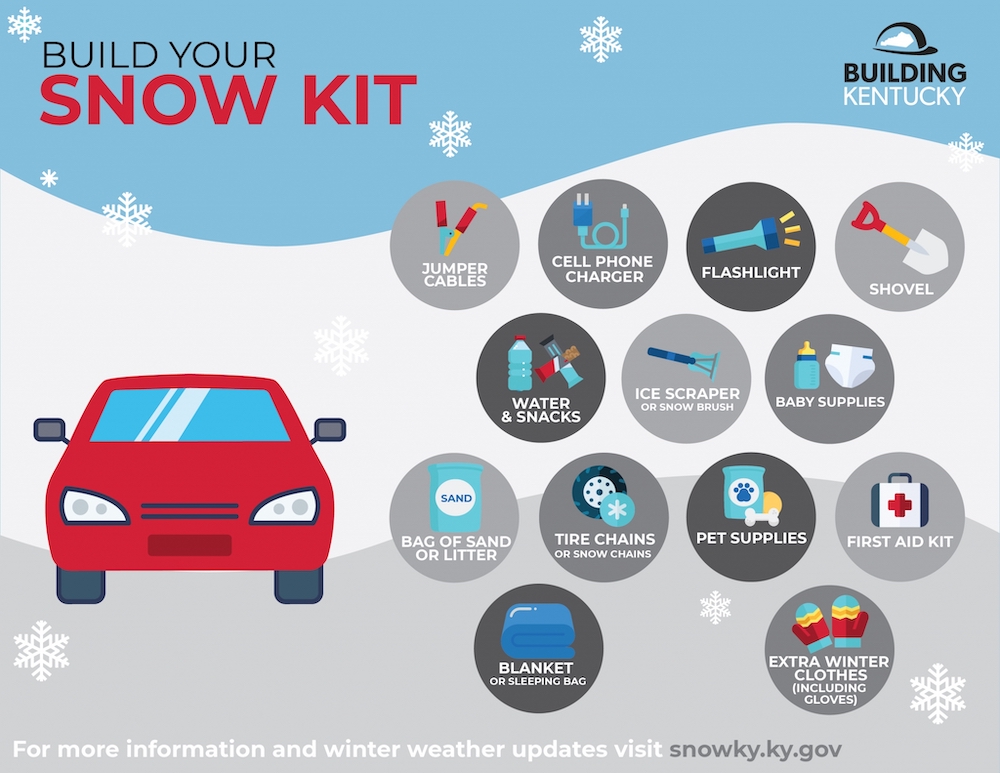 By Dominic Manecke
Building Kentucky
With the metaphorical 'frost on the pumpkin,' and the Holidays in full swing, the Kentucky Transportation Cabinet (KYTC) is hard at work planning for the impending snow and ice season.
Already nearly 2,000 frontline crew workers have been trained, some 1,000 plow trucks serviced, and hundreds of thousands of tons of salt has been stocked in preparation for winter weather across the Commonwealth.
Keeping Kentucky roads clear
KYTC is making sure the Commonwealth's network of roads and highways can handle the worst mother nature this winter. Currently, the Cabinet uses a three-tier system to prioritize treatment to state-maintained routes. This system takes into account traffic volume, connectivity and access to essential services like hospitals. During routine snow clearance, KYTC uses a priority map to identify the best routes for efficient use of equipment and resources.
In the case of severe winter storm events, KYTC has an emergency action plan for each county that instructs crews to cover the highest priority routes.
Staying safe on slippery, ice- and snow-covered roadways
• Travel only as necessary during major snow events. Stock vehicles with ice scrapers, jumper cables, blankets, a flashlight, cell phone charger, non-perishable snacks and first aid kit should you get stranded on the road.
• Winterize vehicles. Have your car battery, tire pressure and brakes checked. Make sure your heater, defroster, headlights and windshield wipers are working properly.
• When snow and/or ice are on roadways, drive slowly no matter what type of vehicle you're in. It takes more time and distance to stop your vehicle in poor weather conditions, so brake early and slowly.
• Pay attention to weather advisories and allow more time to travel for routine commutes.
• Slow down when approaching intersections, off-ramps, bridges or shaded areas. These are all candidates for developing black ice—a thin coating of clear ice that can form on the pavement surface that may be difficult to see.
• Maintain a safe distance from snowplows and other heavy highway equipment and do not pass snowplows on the shoulder.
• Know before you go. Download the free WAZE app or visit goky.ky.gov to check traffic conditions before you travel. The map also offers access to select traffic cameras on interstates and parkways.
• Eliminate distractions while driving (e.g. using phone and eating).
For more information and winter weather updates please visit snowky.ky.gov.