By Terry Boehmker
NKyTribune sports reporter
Mel Webster, a man who played multiple roles in Northern Kentucky high school sports for nearly 50 years, passed away on Wednesday at the age of 69.
Webster was a softball umpire, sportswriter, softball and volleyball coach, athletic director and basketball public address announcer during his career. He also served as president of the Northern Kentucky Athletic Directors Association and was master of ceremony at the association's annual Hall of Fame induction ceremony.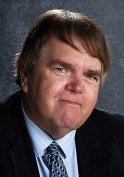 The Holmes High School graduate was inducted into the NKADA Hall of Fame in 2000 for his wide array of contributions to local high school sports.   
Webster was head coach of the Bishop Brossart High School slow-pitch and fast-pitch softball teams from 1992 to 2011. After winning the 1998 slow-pitch state tournament, the program switched to fast pitch and had 13 consecutive winning seasons under Webster. The 2002 team won a region championship.
On his resume, Webster listed his career record as 643-292 in 20 seasons as Brossart's softball coach. He also coached the high school's volleyball team for two seasons.
During his career as a public address announcer, Webster worked for nine local high schools, including Brossart. He was behind the microphone at several 9th Region boys and girls basketball tournaments.
Webster was editor of a monthly high school sports newspaper and recently completed a book on the history of Northern Kentucky high school basketball. He was making plans to publish it before he passed away.
On Wednesday, a moment of silence to honor Webster was held before the 9th Region girls basketball semifinals and before Brossart's game in the boys 10th Region tournament at Holmes.
Turner named 9th Region Player of the Year by local coaches
Newport Central Catholic senior guard Rylee Turner was named Player of the Year on the 9th Region girls basketball all-star team selected by local coaches after leading the region in scoring and rebounding
Turner finished the regular season with as 26.1 scoring average that was second in the state and led the 9th Region in rebounding with 11.9 per game. In her four seasons as a varsity starter, she surpassed 2,000 points and 1,000 rebounds.
The other seniors voted first-team all-stars were Ludlow center Jenna Lillard and Dixie Heights forward Madelyn Lawson, the region's second and third leading scorers with averages of 22.5 and 17.7 at the end of the regular season.
Conner sophomore guard Anna Hamilton and Cooper junior forward Whitney Lind were the other first-team selections. Lind has led the Jaguars to the 9th Region championship game for the first time since 2017.  
The second-team all-stars were Abby Holtman and Quinn Eubank of Ryle, Macie Feldman and Lacey Bradshaw of Notre Dame and Julia Hunt of Holy Cross. The third-team included Austin Johnson of Ryle, Samantha Berman of Dixie Heights, Lauren Hawthorne of Conner, Logan Palmer of Cooper and Marissa Green of Highlands.
Newport promotes assistant to head football coach of Wildcats
Ryan Hahn has been promoted from assistant to head coach of the Newport football team to replace Brian Weinrich, who resigned after one season to become Campbell County's head coach.
Hahn, who was an all-state offensive lineman at Highlands High School, has been teaching at Newport since the 2018-19 school year.
The Wildcats finished 3-7 in games played last season with 11 seniors on the roster, including quarterback Ethan Jefferson. One of the starting juniors was MyKel King, who had a combined total of 709 yards rushing and receiving and scored a team-high seven touchdowns.