Editor's note: This is the first article in a series on small lakes in central Kentucky.
A.J. Jolly Lake is the centerpiece of a 975-acre Campbell County park, located at 1501 Race Track Road, in Alexandria, Kentucky. Race Track Road is reached via Alexandria Pike (U.S. 27) and Ky. 824.
The 175-acre lake, impounded from Phillips Creek, a tributary to the Licking River, was built in the early 1960s. The lake and park are named in honor of Andrew J. Jolly, Jr., the former county judge executive who was instrumental in the development of the park.
In addition to the lake, facilities include:
• Campground with 83 campsites, 50 of which have water and electric hookups.
• Three rental yurts, for overnight stays.
• 18-hole golf course.
• Nature center.
• Stables, and shady equestrian trails, long enough for a three-hour ride on the south side of the lake that go through mature forests and across deep ravines.
• Picnic grounds with shelters.
• 16 miles of hiking trails.
• Play fields/courts for baseball, soccer, basketball, volleyball and tennis.
For more information telephone 859-635-4423, or visit the A.J. Jolly Park website at campbellcountyky.gov
Fish Species and special Fishing Regulations
Bluegill: Statewide regulations apply. The fishery is rated poor. Bluegill are abundant, but most fish are less than six inches long.
Catfish: There's a 12-inch minimum size limit for all catfish species. The catfish fishery is rated good.
There are good numbers of channel catfish over 12 inches present. There are low numbers of blue catfish, but 25-inch-plus fish are possible. Flathead catfish are also present in lake.
Crappie: Statewide regulations apply. Both white crappie and black crappie are present. The fishery is rated fair. Crappie are abundant, but most fish are between six to eight inches long.
Largemouth Bass: Statewide regulations apply. The fishery is rated fair/good. There are fair numbers of largemouth bass, including good numbers of quality-sized fish present.
Saugeye: There's a 14 inch minimum size limit, and the daily creel limit is six fish per angler. The fishery is rated fair/good. Quality-sized saugeye are present, with fish up to 25 inches possible. The lake has been stocked with saugeye since 2013.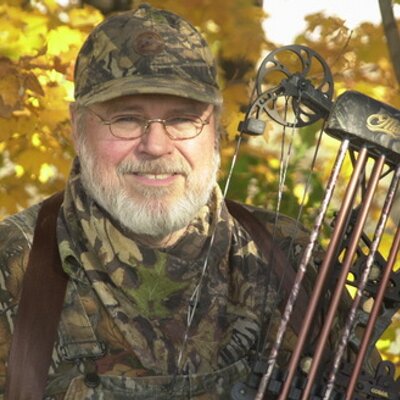 Art Lander Jr. is outdoors editor for the Northern Kentucky Tribune. He is a native Kentuckian, a graduate of Western Kentucky University and a life-long hunter, angler, gardener and nature enthusiast. He has worked as a newspaper columnist, magazine journalist and author and is a former staff writer for Kentucky Afield Magazine, editor of the annual Kentucky Hunting & Trapping Guide and Kentucky Spring Hunting Guide, and co-writer of the Kentucky Afield Outdoors newspaper column.
Recent Fish Stockings
• In 2018, 14,830 saugeye were stocked.
• In 2019, 1,750 blue catfish and 12,400 saugeye were stocked.
• In 2021, 1,750 channel catfish and 17,479 saugeye were stocked.
Fish Attractors
Christmas trees and pallet stacks have been placed throughout the lake. An online fish attractor map gives detailed locations.
Boating Access
In the park there is a paved ramp for any light trailerable recreational boat. The fee to launch is $8 a day, or $22 for the season.
There is also a carry-down site for fishing kayaks and other small boats. There is no fee to launch.
Park Fishing Regulations
• Fishing from the bank is allowed only in designated bank fishing areas, and campfires are not permitted.
• Night fishing is allowed Thursday through Monday nights only, excluding any night when a festival or other event is scheduled.
• Anglers under the age of 18 are not allowed to fish at night unless accompanied by their parent or guardian.
• Anglers who intend to fish beyond 9:00 p.m. must check in at the Ranger Station by dusk and leave a copy of their valid driver's license or other government issued ID and complete a "Waiver and Release of Liability" and "Night Fishing Rules Acknowledgement" form. Check out at the Ranger Station to retrieve your ID.
About a 20-minute drive southeast of Cincinnati, Campbell County Park and A.J. Jolly Lake offer a quick outdoors escape.