College students are focused on tuition, housing, and school supplies as they prepare for the new year. These distractions create the perfect opportunity for scammers to try to steal personal and financial information.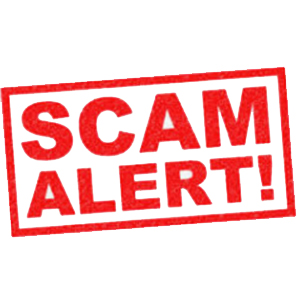 One popular tactic is a phishing email claiming to be from the school's "Financial Department." Messages via text or email may appear, instructing the student to click on a link and log in with a student username and password.
BBB recommends not clicking on links in possible phishing messages; doing so could give the username, password, or other personal information to scammers, while possibly downloading malware onto the device.
Here are three basic tips to keep from falling for a potential scam:
• Fake credit cards: Offers to apply for a first credit card are tempting to many students. Instead, research the offers stated on the credit card flyers and the banking institutions before applying. Consult with a trusted parent or guardian before providing any information.
• Scholarship and grant scams: Be wary of phone calls from companies guaranteeing they can help reduce loan payments or offer a hefty grant. Contact the school's financial aid office for advice.
• Apartment rental scam: It's difficult to resist an offer for a convenient apartment close to campus; but if the "landlord" is unwilling to meet in person or is conveniently unavailable, recognize the red flags. This type of behavior also applies to Craigslist and social media ads appearing to be from other students looking for roommates.
Find more tips on BBB's Back-to-School HQ.
BBB of Cincinnati