When secondary school teachers speak up, the Department of English and Philosophy at Murray State University listens. The result of lending an ear will begin to flower on campus Saturday, September 10, 11 a.m. to 4 p.m., with a free professional development workshop that addresses timely needs of high school English teachers.
Associate professor Julie Cyzewski, co-coordinator of the communication and planning process with Dr. Ray Horton, provided background regarding the needs underlying the new initiative.
"Teachers are interested in talking to faculty and other teachers. They are looking for new ideas," she said, adding that the September workshop will do just that.
• Teaching about race and gender through literature
• Preparing students for college writing and literary analysis
• Developing project-based assessment at high school and college
• Promoting majors in the humanities
• Exploring English professors' expectations of first year students and how students perform regarding those expectations
With a focus on strategies and materials, MSU English and Philosophy Department faculty will facilitate sessions on a range of topics, including:
According to Dr. Cyzewski, as students read and analyze literature in high school English classes, sensitive issues frequently surface.
"Our main focus is to help teachers conduct respectful discussion," she said. "We are asking MSU faculty to bring literary examples and we will address the value of exploring them."
MSU alum and English teacher at Muhlenberg County High School, Amara Stroud, is looking forward to the sessions on September 10 for help in teaching literature in an environment of heightened scrutiny.
According to PEN America, parents, administrators, and state legislators are attempting to control the use of books that examine sensitive topics, with "a profound increase in both the number of books banned and the intense focus on books that relate to communities of color and LGBTQ+ subjects."
"At some point I'll face controversy," Stroud supposes, "but our system does a good job mediating these discussions."
Ninth graders in Muhlenberg read classics that Stroud describes as, "Old white guy stuff." Standard texts include The Odyssey, in which a hero takes ten years to return home from the Trojan War with stop overs for extra-marital dalliances; Romeo and Juliet, in which teenage lovers defy their parents and reject family values with tragic results; and To Kill a Mockingbird, in which racism leads to a Black man's conviction for rape.
Stroud hopes that the MSU workshop will provide suggestions for teaching required texts, as well as recommendations for additional readings that feature more diverse authors and more contemporary themes.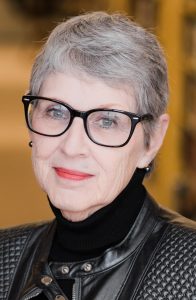 Constance Alexander is a columnist, award-winning poet and playwright, and President of INTEXCommunications in Murray. She can be reached at constancealexander@twc.com. Or visit www.constancealexander.com.
She admits that even the old standbys can be perceived as controversial but explains, "I'm not trying to change minds.
"It's not the students that object, but their parents. This is just what's out in the world."
Taylor Page, a senior practicum English major at MSU, will also be attending the September workshop. She is hoping to learn more about the different approaches teachers and professors take in writing instruction. In observations of teachers she is currently conducting, she often sees writing taught through specific formats.
"There are steps to follow, boxes to check," she remarks. "I like it better when students use their own creativity and originality in writing."
Amara Stroud appreciates Page's concerns about writing and adds a few of her own. "I've noticed in my classroom over the past two years, students struggle to write critically and analyze pieces of text," she explains. "I want to help them do a better job of writing about what the writer is saying, what the reader thinks about it, and what others say."
"I am teaching at my old high school, so I've gone full circle," she continues. "My colleagues are my former teachers. We all emphasize that our students will read and write every day of their lives."
From text messages, to emails, to wedding vows, and job applications, writing is essential for so many daily tasks. "It's no Pythagorean theorem," Amara quipped.
About twenty teachers from the region have already signed up for the workshop on September 10 and the list continues to grow. There is no registration fee and lunch will be provided. A book swap is another feature, along with opportunities to network with other teachers and MSU faculty.
A Facebook link provides registration information, and questions can be directed to Dr. Cyzewski at Jcyzewski@murraystate.edu.
NOTE: I posted the questions below on a site from my hometown, Metuchen, NJ, and have received a barrage of responses.
Any recollections about what you learned — or didn't learn — in your high school English classes? What teacher was most memorable? Why? What did you read?
If you have memories of high school English classes to share, email constancealexander@twc.com. Future columns will be based on reader responses.