American offers new nonstop to Raleigh-Durham
American Airlines is announcing new nonstop service between Cincinnati/Northern Kentucky International Airport (CVG) and Raleigh-Durham International Airport (RDU).
 
The new flight to Raleigh will operate daily beginning January 10, 2023 (CVG's 76th anniversary). American will fly the Embraer 175 aircraft with 12 First Class and 64 Economy seating (images and Broll). Tickets are now available for purchase at aa.com.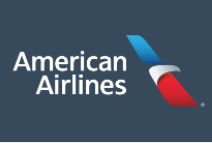 "American Airlines is excited to connect Cincinnati/Northern Kentucky International Airport and Raleigh-Durham with new daily nonstop service this January," said Philippe Puech, American Airlines Director of Short-Haul Network Planning. "We expect this route will appeal to both business and leisure customers alike, offering a time-saving option between the two regions."
 
Direct service to Raleigh will be American's 12th destination served from CVG. It complements the airline's existing nonstop service to Austin, TX (AUS); Boston, MA (BOS); Charlotte, NC (CLT); Chicago, IL (ORD); Dallas, TX (DFW); Miami, FL (MIA); New York, NY (JFK and LGA); Philadelphia, PA (PHL); Phoenix, AZ (PHX) and Washington, DC (DCA). Additionally, American offers hundreds of one-stop routes from Cincinnati year-round.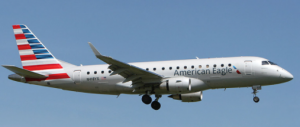 "Raleigh-Durham is a strong addition to American's growing network at CVG, serving both leisure and business travelers," said Candace McGraw, chief executive officer, CVG. "This service is welcomed as another option for local travelers to get to the Triangle Region, a growing area where art and science intersect."
 
"We are pleased that American Airlines is expanding its network at RDU by offering daily service to Cincinnati," said Michael Landugth, president and CEO of the Raleigh-Durham Airport Authority. "Travelers now have more options when flying between the Research Triangle and the Cincinnati region."
 
The planned schedule is:

Delta relaunches Paris service
Delta Air Lines relaunched nonstop service between CVG Airport and Paris Charles de Gaulle Airport (CDG) this week.
The service was suspended being suspended for nearly two years due to the pandemic.
The flight will operate three times a week on Tuesday, Thursday, and Saturday evenings, departing CVG at 6:05 p.m.
 
"Transatlantic travel and cargo demand from the Cincinnati region is very strong, and we're excited that Delta is resuming this nonstop service as it supports this demand and our region's economy," said Candace McGraw, chief executive officer, CVG.
"Prior to the pandemic, Delta had continuously served Paris from CVG for more than 30 years providing direct service to Paris and single connect service to more than 40 destinations in Europe, the Middle East, Africa and India. We're grateful for the continued partnership."
The sendoff was a festive — and tasty — one as airport and Delta officials cut the ribbon and first passengers and guest enjoyed fun and delicious treats in honor of the inaugural flight.