To the Editor:
I would like to propose that the 29.7 acres owned by the Campbell County School District along Orchard Lane in Alexandria be designated as a Monarch Habitat Protection Waystation.
The monarch butterfly was just declared endangered by the International Union for the Conservation of Nature. The land is already teeming with several kinds of native milkweed, the food and shelter of monarchs.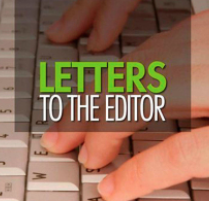 The property is currently mowed and bushhogged by a private citizen. The designation would not cost the district any money, as I eagerly volunteer to collect donations for the certification and signage for the property.
The only steps necessary from the school district are 1) instruct the private citizen who currently mows the property to wait until after October 31st to bushhog the year's growth 2) provide permission for someone to apply for the designation and post the signs on the property.
What a beautiful opportunity this would be to teach the district students about conservation, that local commitment to preserving habitats makes a huge difference, and that they are in fact, global citizens.
 
Looking forward to hearing from anyone who is willing to help promote an inexpensive conservation effort in Campbell County.
Thank you for this opportunity,
 
Gayle Johnson
Alexandria
glj619@gmail.com