Adams announces second bid for secretary of state
Republican Michael Adams has said he will seek a second term as Kentucky's Secretary of State in 2023.
Adams specialized in election law as an attorney and considered a run for Attorney General but instead opted to seek another four-year term for the office he now holds.
A new Kentucky law enacted in 2021 reflected bipartisan cooperation at a time of national conflict over election measures. Adams has focused on safe elections, no-excuse early voting, voting centers where anybody from any precinct can vote, and strengthening election security.
He has also said he has cleaned up voting roles and, for one thing, removed 100,000 deceased voters from the rolls during his term. He said he would support legislation next year to only allow recount requests from candidates coming within one percentage point of the winner.
Good news for economy
News outlets are reporting that U.S. employers added a surprising 528,000 jobs last month, easing fears of a recession, despite warnings of an economic downturn. The U.S. Labor Department release the report on Friday.
The economy has now recovered COVID-19's 22 million jobs lost last March and April.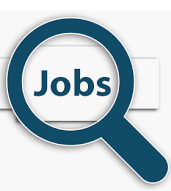 July proved to be the best month since February.
The Labor Department also reposted that hourly earnings posted a healthy 0.5% gain last month and are up 5.2% over the past year.
Job growth was especially strong last month in the healthcare industry and at hotels and restaurants.
Federal charges in Breonna Taylor case
The federal government last week filed civil rights charges against four Louisville police officers over the drug raid that led to the death of Breonna Taylor, the Black woman whose fatal shooting fueled racial justice protests across the country in 2020.
Most of the charges relate to the faulty drug warrant used to search her home. They include unlawful conspiracy, use of force, and obstruction of justice.
The indictments represent the first time Louisville police officers have been held accountable for Taylor's shooting death. No drugs were found in the search of her home.
Newport's 'Night Out' was big success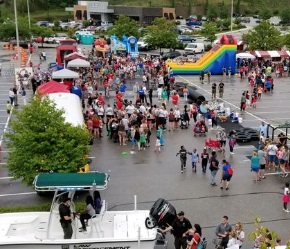 Newport's 'Night Out,' organized by Newport Police and Fire/EMS, was a big success for local kids getting ready to go back to school. It was held in the Dick's Sporting Goods parking lot — and thousands showed up.
Capt. Paul Kunkel started the event as part of the National Night Out festivities when he joined the police force in 2000. Over the years, he has grown the event by terrific proportions.
Families got to choose a free book courtesy of the Newport branch of the Campbel County Public Library, got a free haircut, and had a chance to win a bicycle, helmet, and bike lock. Over 800 school bags filled with supplies and 800 coloring books created by the department were passed out.
There were petting zoos and karate exhibitions, free food and lots of prizes — and, as Capt. Kunkel said — plenty of opportunities for kids to see good people doing good things for others and "creating a memory that works with kids."
Point/Arc's'big success' 50th Anniversary Block Party
Rains vanished at noon last Friday, so the Point/Arc's 50th Anniversary Block Party — unlike anything the organization had ever done — went ahead as planned and was a big success.
Pike Street and Washington in Covington was closed to traffic and crowds thronged to vendors, displays, and good times.
The Point/Arc has evolved into a holistic agency with a wide range of around-the-clock programs for individuals with intellectual and developmental disabilities (I/DD)