The Northern Kentucky Health Department is administering monkeypox vaccinations to eligible individuals by appointment at its four health centers in Boone, Campbell, Grant, and Kenton counties.
The supply of Jynneos vaccine remains limited at this time but should increase in the weeks ahead.

NKY Health has given over 400 monkeypox vaccinations to individuals considered to be at greater risk for contracting the virus.
The primary risk group is men who have sex with men, currently 98% of the cases.
Eligible individuals include those who have had high-risk contact with a positive case, individuals who have had multiple or anonymous sex partners recently, individuals who have been diagnosed with an STI in the past 12 months, individuals who are being treated with PrEP for HIV, and those who have a reasonable suspicion of recents skin-to-skin contact with a known of a suspected case of monkeypox.
Individuals interested in getting vaccinated should call 859.363.2040 Monday through Friday between 8 a.m. and 5 p.m. Vaccinations are by appointment only and openings are now available. Because supply is limited, appointments are scheduled based on a screening for risk factors.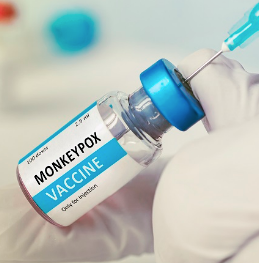 "It is extremely important that individuals who are at the greatest risk to this illness take advantage of the opportunity to get vaccinated," said Steve Divine, interim district director of health. "We want to help protect these folks and to continue efforts to reduce outbreaks through preventing further transmission."
NKY Health has had one confirmed case of monkeypox so far within its jurisdiction and there have been 15 known cases in Kentucky.
Additional information on monkeypox can be found at nkyhealth.org/monkeypox and by calling the Kentucky Monkeypox Hotline at 844.520.6670. Contact your medical provider if you have concerns or questions about monkeypox.