Editor's note: This is the third article in an ongoing series on small lakes in central Kentucky.
Benjy Kinman Lake is the largest of four lakes on the Boone Tract of the 3,643-acre Kentucky River Wildlife Management Area (WMA).
Named to honor Benjamin T. Kinman, a 38-year employee of the Kentucky Department of Fish and Wildlife Resources (KDFWR), the lake is 88 acres, and off Ky. 389 in Henry County. It opened to public fishing in 2014, when KDFWR acquired the property.
The lake is in the floodplain of the Kentucky River. There is one small island just above the dam.
Fish Species / Special Fishing Regulations
Bluegill: Statewide regulations apply. The fishery is rated fair. There are fair numbers of five to seven-inch fish.
Channel Catfish: There is a 12-inch minimum size limit on all catfish species. The fishery is rated good. There are good numbers of channel catfish over 15 inches, and trophy-sized fish are present. There is also a small population of flathead catfish.
Crappie: Statewide regulations apply. The fishery is rated good. There are good numbers of crappie between eight and 10 inches, with larger fish possible.
Largemouth Bass: Statewide regulations apply. The fishery is rated fair. A majority of bass are in the eight to 10-inch size range, but there is fair potential for quality-sized fish, with bass over 20 inches present.
Redear Sunfish: Statewide regulations apply. The fishery is rated fair. There are low numbers of six to eight-inch fish. Concentrate fishing activity on shorelines with aquatic vegetation.
Recent Fish Stockings
In 2018, 29 channel catfish, 231 bluegill, 510 largemouth bass and 26,522 redear sunfish were stocked.
In 2019, 20,000 redear sunfish were stocked.
Fish Attractors
Brush piles, Christmas trees, and rock piles have been placed throughout the lake. A fish attractor map is available online.
Boating Access
Benjy Kinman Lake is idle speed only for all boats with gasoline motors.
There is a paved boat launching ramp for any light trailerable recreational boat. There is no fee to launch.
There's also a gravel paddlecraft launch (carry-down site) for fishing kayaks and other small boats. There is no fee to launch.
The large T-shaped fishing pier is adjacent to the gravel parking lot.
Benjy Kinman Lake has been intensely managed since 2015.
The habitat and fishery improvement projects include: fish stockings, removing 32,000 pounds of rough fish, adding 400 tons of agricultural lime to increase water fertility, building rock reefs and spawning beds, and planting water willows along the shoreline. Over the past three years, 18 water willow beds have been planted with an 80 percent success rate.
In the fall of 2021, 365 largemouth bass (between four and 10 inches) were removed to reduce stunted fish and improve growth rates, and stocked in Guist Creek Lake, It's a management practice used by KDFWR fishery biologists since 2011.
With improving fishing, and excellent facilities, this small, beautiful, secluded lake should not be overlooked as an angling destination.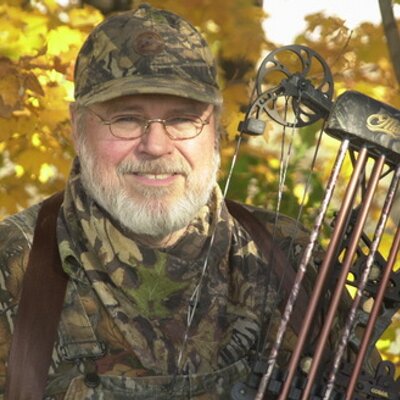 Art Lander Jr. is outdoors editor for the Northern Kentucky Tribune. He is a native Kentuckian, a graduate of Western Kentucky University and a life-long hunter, angler, gardener and nature enthusiast. He has worked as a newspaper columnist, magazine journalist and author and is a former staff writer for Kentucky Afield Magazine, editor of the annual Kentucky Hunting & Trapping Guide and Kentucky Spring Hunting Guide, and co-writer of the Kentucky Afield Outdoors newspaper column.