Hunting Canada geese in Kentucky has changed dramatically in the past 40 years.
That's because Canada geese have become more accessible to waterfowl hunters, with populations not just in far western Kentucky but statewide, after the restoration of a native subspecies, the Giant Canada Goose (Branta canadensis maxima).
These big birds are temperate nesting geese, often referred to as "resident" Canada geese.
They were believed to be extinct in North America until 1962 when a small flock was discovered wintering in Rochester, Minnesota by Harold Hanson of the Illinois Natural History Survey.
Over the decades, a restoration program, which included the captive rearing and stocking of descendants from the discovered flock, created populations throughout the Mississippi Flyway states.
Central Kentucky's many farm ponds and small lakes are the perfect habitats for resident geese. These birds raise their young and spend most of their lives close by, flying short distances to farm fields and pastures in search of food.
According to Ducks Unlimited, giant Canada geese can now be found throughout their former range. Their numbers have increased exponentially in recent decades, and they now rival or outnumber migratory Canada geese in all four of North America's waterfowl flyways.
In 2015 the estimate of the number of giant Canada geese in North America included 1.7 million birds in the Mississippi Flyway, which is made up of parts of two Canadian provinces, and 13 states in the U.S.
Restoration Efforts in Kentucky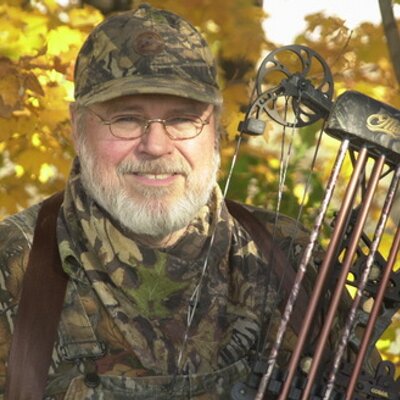 Art Lander Jr. is outdoors editor for the Northern Kentucky Tribune. He is a native Kentuckian, a graduate of Western Kentucky University and a life-long hunter, angler, gardener and nature enthusiast. He has worked as a newspaper columnist, magazine journalist and author and is a former staff writer for Kentucky Afield Magazine, editor of the annual Kentucky Hunting & Trapping Guide and Kentucky Spring Hunting Guide, and co-writer of the Kentucky Afield Outdoors newspaper column.
Kentucky's restoration efforts date back to 1983 when the Kentucky Department of Fish and Wildlife Resources (KDFWR) stocked 240 birds from Illinois on Peabody Coal Company land, in west-central Kentucky. Later, there were stockings at several central Kentucky locations.
Limited hunting began in the mid-1990s, and in 2001, Kentucky opened a statewide September goose season.
2022 Early Canada Goose Season
Kentucky's 2022 early Canada goose season opened September 16, and continues through September 30.
The daily bag limit is five geese.
The following areas are closed during the 2022 season:
• Cave Run Lake, and the public land inside the boundary of Ky. 801, Ky. 1274, Ky. 36, Ky. 211, U.S. 60 and Ky. 826 remain closed during the September Canada goose season. The other areas of the Northeast Goose Zone are now open to hunting during the September Canada goose season.
• Ballard Zone: Private lands in this zone are now open during this season, and public lands remain closed. The portion of Ballard County north or west of the Ballard-McCracken County line to Ky. 358; Ky. 358 to U.S. 60; U.S. 60 to the city limits of Wickliffe; the city limits of Wickliffe to the center of the Mississippi River.
• West Kentucky WMA: This wildlife management area is closed during the September Canada Goose season.
For all the waterfowl hunting season dates and regulations< visit the Kentucky Department of Fish and Wildlife's Migratory Bird Hunting page.
Preferred Habitat and Distribution in Kentucky
The preferred habitat of resident Canada geese is a combination of feeding and nesting areas, such as farm ponds and small lakes adjacent to routinely-mowed grassy pastures, since these geese are grazers.
Resident geese are found statewide except for some heavily forested areas in eastern Kentucky. The areas with the highest populations are the Golden Triangle (Louisville, Lexington and northern Kentucky) and west-central Kentucky — lower Green River. The southern counties have fewer geese.
In spring 2015 the population estimate of resident Canada geese is Kentucky was 27,773.
"The pre-breeding population estimate this spring was about 40,000," said John Brunjes, migratory bird program coordinator for the Kentucky Department of Fish and Wildlife Resources (KDFWR). "It's been a long, steady increase in the population, which has been trending around 40,000 in the last few years."
During the late fall and winter resident geese feed in fields of winter wheat, and corn fields that have been picked.
In periods of severe cold or snow cover resident Canada geese that live in states north of Kentucky often migrate southward, likewise during periods of cold and snow here, birds raised in Kentucky, sometimes migrate to Tennessee and other states to the south.
But generally, resident Canada geese stay close to where they were raised. In recent years leg band recovery data has shown that locally-raised geese taken by hunters are usually within 25 miles of where they were banded.
Kentucky's annual population survey, conducted before nesting each spring, does not include the birds that live in urban areas. The birds there aren't hunted unless they fly out into the country to feed. Urban geese spend most of their time on lakes in golf courses, city parks, and green spaces around suburban office/healthcare complexes. They also live in creeks that flow through subdivisions, close to homes, businesses, and along highway right-of-ways.
"In the late winter these geese move into rural areas," said Brunjes, "where they come into contact with hunters."
Through the decades, temperate nesting geese have become a major component of Kentucky's waterfowl harvest.
In recent years more than 80 percent of the Canada geese bagged by Kentucky waterfowl hunters were raised here. "In January, about 10 to 15 percent geese taken are migrants," said Brunjes.
Driving the backroads early and late in the day, it's easy to find concentrations of resident geese, and the fields where they feed and the waters where they rest. Ask the landowner for permission to hunt. Many people consider these birds a nuisance and will gladly grant permission to hunt.
Harvest Information Program Survey Required
Licensed waterfowl hunters, who plan to hunt, are required to go online or make a phone call and fill out the Harvest Information Program (HIP) questionnaire before hunting. The process takes less than five minutes.
Visit fw.ky.gov, click on the "My Profile" tab. This takes you to a page that asks for some basic information to confirm your identity. After completing the HIP questions, you will receive a confirmation number that must be written on your hunting license or Kentucky Migratory Game Bird-Waterfowl Hunting Permit.
Hunters can also take the HIP survey over the telephone by calling 800-858-1549 during office hours.
Brunjes said from HIP data it was determined that there are about 8,200 goose hunters in Kentucky.
The comeback of the giant Canada goose, and its impact on waterfowl hunting, may someday be judged as one of the real success stories in conservation history in Kentucky, alongside the return of the white-tailed deer and wild turkey.