Head to the farm this Saturday, September 17 between 10 a.m. and 5 p.m. to meet the special horses at Milestone's Inc.
Milestone's is a therapeutic horsemanship program that presents opportunities for individuals with challenges to enhance their quality of life. The farm is part of the Kenton County Farm Tour, a free self-guided tour offering behind-the-scenes glimpses into working farms of Kenton County.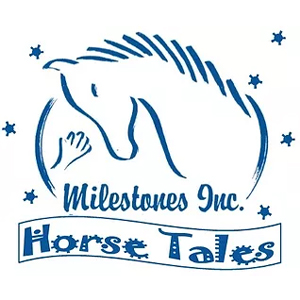 Milestone's is located at 12372 Riggs Road in Independence.
While visiting Milestone's, guests can:
• Learn about Horse Tales and read a book to one of the horses
• Photos with mini horses with Silver and Ranger will be available for a $5 fee
• Lesson Demos – see the therapy horses and riders in action 
• Facility Tours 
• Purchase merchandise and learn about the offerings at Milestone's
kentoncountyfarmtour.com. To learn more about Milestone's Inc. programs and services, visit
www.milestonesinc.org
.
Kenton County Public Library