Northern Kentucky University's Institute for Talent Development and Gifted Studies has announced the return of Young Women LEAD (YWL) to NKU's campus October 17-18.
"We are excited to be back live and in-person again this year," said Dr. Kimberly Code, director of NKU's Institute for Talent Development and Gifted Studies. "Our virtual conferences the past two years reached so many more girls, but I am looking forward to seeing girls on their feet and having them engaged in the live in-person conference."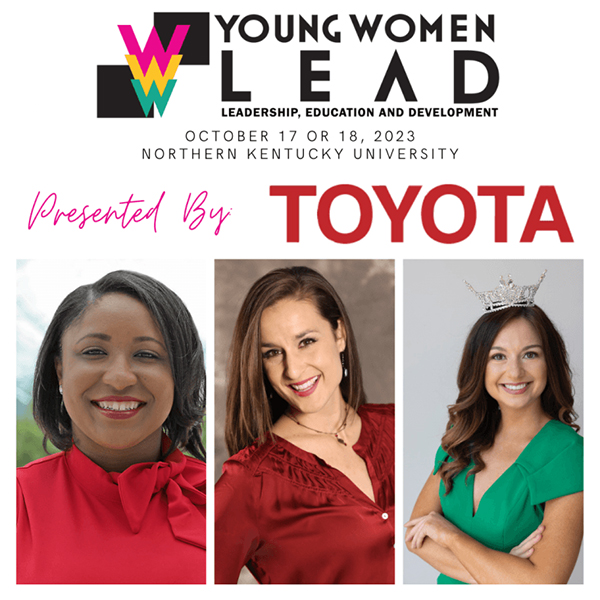 The YWL conference is for high school girls and focuses on Leadership, Education and Development (LEAD). The all-day conference features interactive breakout sessions, keynote speakers and lunch. The conference is free to all participants, and more than 900 students are expected to attend. NKU has hosted Young Women LEAD since 2009.
"I believe in this program so much because I have seen the impact on the thousands of girls who have attended over the past 12 years," Dr. Code said. "If I can help even just one girl be a confident leader today, provide her with hope to be something that she never thought possible, and help her envision herself in a future career she didn't think possible, then we have accomplished our goal for the conference."
This year's keynote speakers include Adrienne Bulinski, a well-known speaker for young women, and Miss Kentucky and NKU alumna Hannah Edelen. Other successful women from the region will present breakout sessions in a variety of careers and passions. These women are experts on issues that high school girls are currently facing. The sessions will teach important skills needed to be successful in the workforce, STEM and ways to develop their leadership potential.
The event is open to high school girls. Those interested in attending can register by visiting youngwomenlead.com. Registration is first-come, first-served and is limited to the first 450 registrants each day.
YWL is sponsored by Toyota, Northern Kentucky University, SOAR, Duke Energy, Sam's Club, and C&A Home Team.
For more information, contact Kimberly Code at gifted@nku.edu.
To learn more about Talent Development and Gifted Studies at NKU, visit www.nku.edu.
Northern Kentucky University