Kenton County needs Donna Bloemer as Family Court Judge
When you go to the polls November 8 there is one candidate who stands above the rest vying for the new position as Kenton County Family Court Judge. That candidate is Donna Bloemer.
When I first met Donna we served on the Family Nurturing Center Board together. Donna was not your typical Board member. She listened carefully and took copious notes. Then she'd ask questions the rest of us didn't even think to ask. Donna was genuinely concerned about every process that could end the cycle of child abuse and neglect. She dove into everything that affects kids and families, and educated the rest of us along the way. Colleagues told me she did the same at Redwood and at Diocesan Catholic Children's Home. And at other community organizations. Donna immersed herself in everything she could in the Northern Kentucky community while still maintaining a highly successful family law practice and nurturing her family — a loving husband and two daughters who are now teenagers.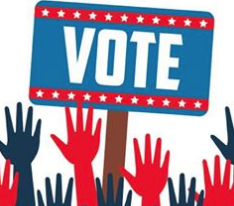 No other candidate has been in family law as long as Donna has. No other candidate has been tapped by both NKU's Chase College of Law and Thomas More University to teach law as an adjunct professor. Donna is helping to educate the next generation of attorneys. No doubt she is encouraging them to listen to all the facts before making judgment.
If you have been to a parade or festival the past few months, Donna has been there. If you have attended a city event or county fair, Donna has been there. When Donna commits to something, it is with her whole heart. Some send surrogates armed with handouts. Not Donna. She wants to hear from the residents of Kenton County herself. It's one thing to post a sign. It's another thing to post yourself. That's Donna. She's been everywhere with grit and determination. Donna wants to be aware of what residents think about the subjects that come up at Family Court: custody, child support, abusive relationships, child neglect, parental rights, divorce and adoption.
Those of us who have served with her in the community remain amazed at her humble spirit, positive attitude and quest for fairness. She is, as many of our children would say, "wicked smart."
A life-long Kenton County resident, Donna has invested an unparalleled amount of time to the county's families and children. Her vast legal experience, compassion, judicial temperament and character are the qualities needed on the judge's bench.
So now that she has devoted almost three decades to her Northern Kentucky family law practice, won gobs of awards in the legal community and been identified as a person with the smarts to educate our future lawyers, it's time for Donna to parlay all that extensive experience into the most appropriate job there is for someone like her: Kenton County Family Court Judge.
I urge you to embrace Donna's tag line "Experience Counts" and vote for the imminently qualified Donna Bloemer for Kenton County Family Court Judge.
Laura Cook Kroeger
Justice Keller for Supreme Court
Vote for Justice Michelle Keller to keep her on Kentucky's Supreme Court.
She worked her way through law school as an ER nurse and practiced law for 17 years; took cases for free when necessary to protect a vulnerable person from a crisis, and prosecuted criminals.
She was a judge on Kentucky's Court of Appeals from 2006 to 2013 and has been a Justice for its Supreme Court since 2013.
Her opponent has never practiced law and has rarely been in a court. He violated Kentucky Supreme Court Rules by disclosing his political party in his campaign and by hinting at which way he would rule on issues before the court.
Kentucky judicial races are supposed to be non-partisan. Let's keep them that way.
Richard A. Cullison
Fort Mitchell
Judge Cetrulo for Court of Appeals
I am writing this endorsement for the election of Judge Susanne Cetrulo to keep her position on the Court of Appeals.
I have personally known Judge Cetrulo as my attorney and friend for 30+ years. During that time, I have only seen her to be very professional, of the highest character, always sincere, caring, and genuine. I have never seen a political side of her, but rather a person who respects the Constitution and the letter of the law.
As citizens, we are entitled to have legal disputes to be decided by an impartial judge, not one influenced by politics or issues, but by written law.
So for the continuing integrity of the judicial system in our area, vote Judge Cetrulo on Nov. 8.
Aunt Deb Reker
Ft. Thomas