By Jack Brammer
NKyTribune reporter
The field of candidates is set for this year's race for governor of Kentucky – and former Gov. Matt Bevin is not in it.
The field includes twelve Republicans and three Democrats, including Gov. Andy Beshear, who is seeking his second consecutive four-year term.
Friday was the filing deadline to enter the gubernatorial contest and the most intrigue was created by Bevin, who lost to Beshear by just over 5,000 votes, or 0.37 percent, in 2019 in a re-election bid.
Bevin showed up at the Capitol in Frankfort about an hour Friday before the 4 p.m. filing deadline in the secretary of state's office. He had been teasing with tweets throughout the day about his visit to Frankfort.
In the Capitol Rotunda, he gave a rambling speech about problems in Kentucky – including those involving children – and then left the Capitol without answering questions or signing up for the governor's race.
Bevin, a Louisville businessman who was loyal to former President Trump, would have had high name recognition in the race and has money to finance a campaign.
But he had a rocky term as governor from 2015 to 2019. He drew the ire of teachers who claimed he did not support them and was widely criticized for pardoning hundreds of criminals in his last days in office. They included several people convicted of serious, violent crimes and a relative of a contributor to his campaign. He was the least popular governor in the U.S., with a 33 percent approval rating in April 2019.
Some political observers thought Bevin's chances to win the Republican nomination improved in a crowded field of GOP candidates with a split vote.
The GOP field that emerged is crowded.
Here are the candidates for Governor and other statewide offices, including four Northern Kentuckians. They will vie for the nomination in the primary election on May 16:
Governor
Prominent Republicans seeking the state's highest elective office who have started raising funds are
• Daniel Cameron, attorney general, of Louisville,
• Kelly Craft, former United Nations Ambassador, of Lexington,
• Mike Harmon, state auditor, of Junction City,
• Alan Keck, Somerset mayor,
• Ryan Quarles, Commissioner of Agriculture.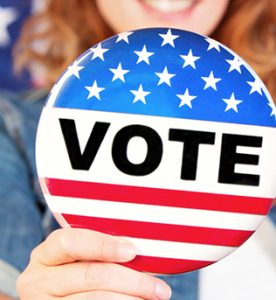 Other GOP candidates for governor who have to build up name recognition are:
• Jacob Clark of Leitchfield,
• David O. Cooper of Independence,
• Eric Deters, retired attorney, of Walton,
• Bob DeVore of Louisville,
• Dennis Ray Ormerod of Louisville,
• Johnny Ray Rice of Berry and
• Robbie C. Smith of Berea.
Governor Andy Beshear drew two token opponents in the Democratic primary – perennial candidate Geoffrey "Geoff" Young of Lexington and Peppy Martin, who was the GOP nominee for governor in 1999.
The party nominees will each select their own running mate for Lt. Governor.
Beshear, who is governor of a Republican-leaning state, has become, the most popular Democratic governor in America, according to Morning Consult.
Democrats and Republicans will select their party nominees on May 16, The party nominees will face off in the Nov. 7 general election.
Friday also was the filing deadline for this year's candidates for other constitutional officers – attorney general, auditor, agriculture commissioner, secretary of state and treasurer.
Here is a list of those candidates:
Attorney General
• Democrat Pamela Stevenson of Louisville and
• Republican Russell Coleman of Crestwood
Auditor
• Democrat Kimberley "Kim" Reeder of Frankfort and
• Republicans Allison Ball of Presonsburg and Derek Petteys of Lexington.
Agriculture Commissioner
• Democrats Sierra J. Enlow of Hodgenville and Mikael Malone of Winchester and
• Republicans Richard Heath of Mayfield and Jonathan Shell of Lancaster.
Secretary of State
• Democrat Charles "Buddy" Wheatley of Covington and
• Republicans Michael Adams of Thornhill, Stephen L. Knipper of Independence, and Allen Maricle of Lebanon Junction.
Treasurer
• Democrat Michael Bowman of Louisville and
• Republicans Andrew Cooperrider of Lexington, Mark H. Metcalf of Lancaster and O.C. "OJ" Oleka of Frankfort.