Campbell County Public Library's (CCPL) Drop Your Drawers campaign surpassed its goal of raising 7,000 new socks and underwear for local public schools. The final result ticked in at 9,106 items donated across all four branches.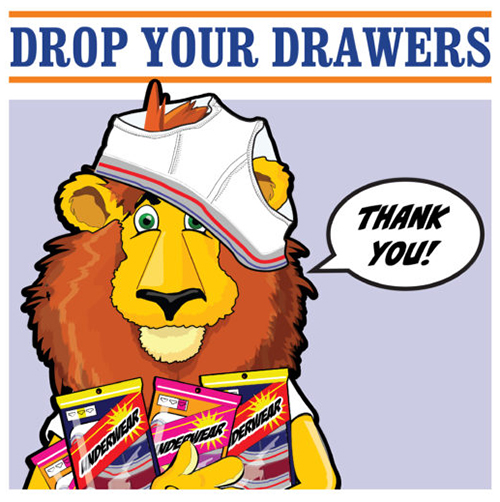 Every year, the library accepts donations of new pairs of packaged socks, underwear, undershirts and bras to help meet a crucial need for public schools in Campbell County: keeping Family Resource Centers' emergency supplies of such items stocked. Schools hand out dozens of socks and underwear every month to children and teens who need them due to accidents, illness, homelessness, inability to wash clothes and more.
The campaign is founded on the simple belief that all children deserve access to clean underwear and socks that fit.
"Our community shows up for Drop Your Drawers year after year," says Library Director JC Morgan. "The library is so thankful for our community's support and generosity in supporting this cause, which remains a relevant, but often overlooked, need for children in Campbell County."
Library systems across the country have modeled Drop Your Drawers since its launch at CCPL in 2015.
The library received many individual donations and several from local organizations, including the Newport Optimist Club, the New Riff Distillery, NKY Wins, KY Through-Breasts, the Daughters of the American Revolution and the staff at Walgreens #11495.
The campaign ran from Nov. 1 through Dec. 31 and will return this fall. For more information, visit www.cc-pl.org.
Campbell County Public Library