By Jacqueline Pitts
Kentucky Chamber
A new report about public trust in institutions shows the business community continuing to gain trust globally as others like the government and media continue to fall.
62% of 32,000 respondents in 28 countries said they trust business in the most recent Edelman Trust Barometer report.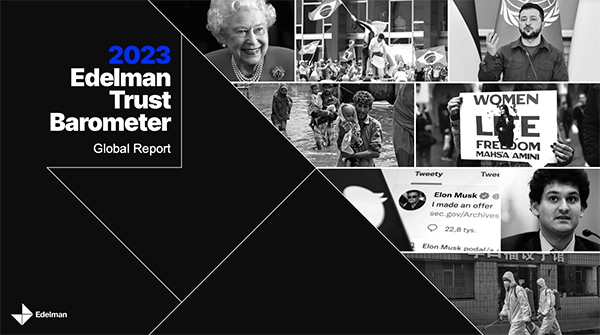 "Business is the sole institution seen as competent and ethical," Edelman CEO Richard Edelman says. "Business is expected to act."
In contrast, the new report shows the government is viewed as "unethical and incompetent."
Business holds a 54-point lead over government in competence — and 30 points in ethics.
Trust in business gained 6 points in the U.S. over the last year.
Meanwhile, 59% of respondents found nongovernmental agencies to be both competent and ethical compared to 51% for governments and 50% for the media.
The study also shows those who believe they'll be better off dropped to 40% from 50% last year and hit all-time lows in 24 nations. That is because 89% fear losing their job, 74% worry about inflation, 76% are concerned about climate change and 72% worry about nuclear war.
Edelman is a global communications firm that puts out the report each year. This is the 23rd annual Trust Barometer. The survey, conducted by the Edelman Trust Institute, used online interviews with 32,000+ adults in more than two dozen countries to gauge the credibility of various institutions.­­
Reade the full report at www.edelman.com.