By Tom Latek
Kentucky Today
Kentucky saw an increase in new cases as well as deaths due to COVID-19 over the past seven days, while decreases were seen in hospitalizations and the positivity rate, according to the latest report released Tuesday afternoon.
State public health officials say there were 7,559 new cases over the past seven days. That is a significant jump from 6,208 last week, and 3,532 the previous week, but well below the 8,920 from two weeks ago. A total of 1,085 new cases were reported in those 18 and younger, compared to 425 in the Jan. 9 report.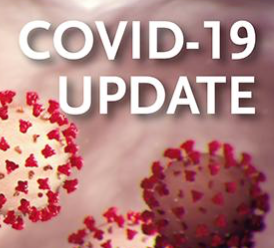 This brings the total number of confirmed COVID-19 cases in Kentucky to 1,680,601, since the first one was reported in Harrison County during March 2020.
Five counties reported at least 100 new cases during the past seven days. Jefferson had 631, Fayette 280, Warren 144, Kenton 129, and Boone 117. Last week, there were six counties with over 100 new cases of COVID.
The number of positive cases is likely undercounted, since many people who have a positive result from a home test do not report it to state public health officials, if they do not require medical treatment or were asymptomatic.
Kentucky's positivity rate, based on the number of positive tests other than those from unreported home kits, has fallen for the second consecutive week. It currently stands at 10.37%, a sizeable drop from last week's 11.78%.
The hospital census, after seeing increases for four consecutive weeks, has fallen in the latest report. There are now 406 Kentuckians hospitalized, compared to 491 last week. Of them, 63 are in intensive care, which is 10 less than last week. However, 31 COVID patients are on a ventilator, which is five more than a week ago.
There were 59 COVID-related deaths reported over the past seven days, which is 22 more than last week. This raises the pandemic total of Kentuckians lost to 17,793.
Gov. Andy Beshear noted, "What we've seen in the last couple weeks is a bounce up and a bounce down. Overall, it's elevated from before the holiday season, but we are not experiencing anything like what we saw after the two holiday seasons before this."
For more details on Kentucky's response to the COVID-19 pandemic, community levels based on CDC determinations and more, go to the state's website, kycovid19.ky.gov.