The Northern Kentucky Chamber of Commerce (NKY Chamber) has announced the spring cohort of Encounter NKY, a new leadership program that launched last fall.
The program is focused on helping participants develop a deeper sense of belonging to the community. The spring cohort will include 19 professionals representing businesses and organizations across Northern Kentucky and Greater Cincinnati.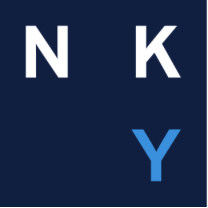 Each year, this 3-month program offers a fall and spring cohort focused on assisting employers with retaining top talent and growing the next generation of leaders within their organizations. Participants will establish a greater sense of belonging to the community while exploring all the ways Northern Kentucky puts the "great" in Greater Cincinnati. Developed out of the Leadership NKY Class of 2019 in an effort the help address the region's workforce issues, Encounter NKY rounds out the NKY Chamber's leadership programming alongside Leadership Northern Kentucky and Regional Youth Leadership, all of which are powered by Citi.
Laura Menge is the Encounter NKY Chair.
"Encounter NKY is a unique opportunity to bring these cohort members together to form meaningful relationships with like-minded leaders in our region while developing a strong connection to our region," said Menge. "I'm thrilled for each of these selected members to experience Encounter NKY. This program is vital to ensuring our workforce feels connected and invested within the Northern Kentucky Metro."
The following individuals have been named to the Encounter NKY fall cohort:
• Brian Barnott, Cincinnati/Northern Kentucky International Airport
• Raegyn Branch, St. Elizabeth Healthcare
• Erin Bush, St. Elizabeth Physicians
• Shelby Campbell, Law Offices of Shannon C. Smith
• Youssef El-Barrad, Duke Energy
• Kristina Fischer, Learning Grove
• Kyle Frizzell, Northern Kentucky Chamber of Commerce
• Emily Gosney, Gravity Diagnostics
• Lance Hanshaw, Northern Kentucky Area Development District
• Sam Henning, REDI Cincinnati
• David McAleese, Northern Kentucky Tri-ED
• Jenn Moses, Citi
• Michael Orr, Gateway Community & Technical College
• Eric Rawe, Rawe Financial
• Gina Slayton, Stock Yards Bank & Trust
• Rachel Strunk, Republic Bank
• Mark Takigiku, City of Covington
• Tiffany Tomeo, City of Fort Thomas
• Matt Vollmer, Gravity Diagnostics
The Encounter NKY program will begin on Thursday, Jan. 17.
"Encounter NKY is a people-first talent retention program," Dawn Denham, Director of Leadership at the NKY Chamber explained. "The NKY Chamber is strategically working to retain a globally competitive workforce. The program is a major piece in solving the workforce crisis by investing heavily in our people and their families first."
To learn more about Encounter NKY, visit www.NKYChamber.com. Questions about the application process or the program can be directed to Dawn Denham at ddenham@nkychamber.com.
Northern Kentucky Chamber of Commerce