Staff report
As so many things start these days, it all started with a Facebook post. Then-Mayor Diane Whalen of Florence made a post in mid-August, admiring the mobile "9/11 NEVER FORGET Mobile Exhibit" that would be at the Kentucky State Fair and musing on how it could be brought to Florence.
Someone was paying attention to that Facebook post, and it was Julie Kirkpatrick, the President of Tourism in Northern Kentucky.
"I was intrigued when I saw Mayor Whalen's post," said Kirkpatrick. "I started to do some research on the exhibition and what it would take to bring it to Northern Kentucky. We had been looking for opportunities to partner with our regional cities on special events that are a benefit to residents and visitors."
Kirkpatrick's research led to the Tunnels to Tower Foundation, operators of the 9/11 NEVER FORGET Mobile Exhibit. Tunnel to Towers Foundation honors fallen New York firefighter, Stephen Siler, who gave his life helping as the Twin Towers came down. The foundation continues to honor military and first responders who continue to make the supreme sacrifice of life and limb for our country.
After many months of research, discussions with the City of Florence and planning by the city leadership team, Mayor Whalen's Facebook wish will be coming true in May 2023 as the 9/11 NEVER FORGET Mobile Exhibit sets up for visitors in the parking lot of the Florence Government Center. Due to arrive in Northern Kentucky around May 7th, it will be open for visitors the entire first week of May.
Whalen, who wrapped up her last term as Florence Mayor at the end of December, is delighted to welcome this exhibit to the city. "I have no doubt that this will be a well visited exhibit by our Florence residents as well as Boone County and all parts of Northern Kentucky. I think this is a wonderful partnership between our city and the tourism industry."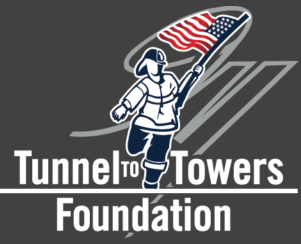 Current Florence Mayor Julie Metzger Aubuchon couldn't agree more. She said she and the city are excited about the exhibit and plan to make the most of it. She, too, is grateful for the partnership between the city and meetNKY and for all the efforts to bring it to Florence.
Kirkpatrick believes this exhibit is a wonderful promotional opportunity to highlight reasons to visit Florence. The NKY Tourism organization, meetNKY, will be working with the Florence Y'alls as they prepare to have their opening day the same week to see if there are some parallel opportunities to promote coming a special celebration game along with visiting the exhibit.
MeetNKY will also continue to work with the City of Florence to ensure a smooth exhibit week at the city administration building.
Whalen is just as excited about the chance to showcase this exhibit to many of the school aged children in the region. "I have grandchildren and Julie has an elementary school aged child," said Whalen. "We both want to make sure they learn the history of that sad day and the sacrifice the first responders continue to make to keep them safe."
The 9/11 NEVER FORGET Mobile Exhibit is a tribute to all who lost their lives on September 11, 2001, including the 343 members of the Fire Department of New York City (FDNY) who made the ultimate sacrifice, and all who continue to lose their lives to 9/11-related illnesses. This high-tech, 83-foot tractor-trailer, which transforms into an 1,100 square foot exhibit, is a tool to further educate people across the country about the events of that tragic day.
Welcomed around the nation, from the Black Hills of South Dakota to the Tennessee State Fairgrounds, the memorial provides interactive education; including artifacts such as steel beams from the towers, documentary videos, and recordings of first responder radio transmissions.
Interactive guided tours are carried out by FDNY firefighters who provide firsthand accounts of the day and its aftermath. The 9/11 NEVER FORGET Mobile Exhibit, which has traveled to nearly 50 states and Canada, has educated over 600,000 people to date.
Details will be coming soon about the first week of May and more information will be available on the Florence city site as well as www.meetnky.com.