First Lady Britainy Beshear thanked every Kentuckian who participated in this year's Shop & Share, an annual event that benefits the Commonwealth's 15 regional domestic violence shelters and is a continuing partnership with the First Lady, the Kentucky Coalition Against Domestic Violence (KCADV), Kroger, and other participating grocery stores throughout Kentucky.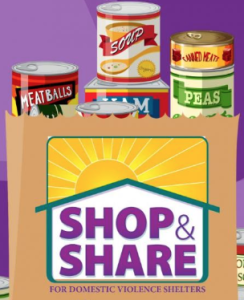 The First Lady invited Kentuckians to stop by a participating Shop & Share retailer on Feb. 11 to purchase items needed by local domestic violence shelters and donate the items through each store's collection site.
  
The 2023 Shop & Share event raised $300,860.48 for domestic violence shelters across Kentucky.
"As a mother, my primary goal is to make our Commonwealth a safer place for all our families," the First Lady said. "That's why I was so proud to partner with KCADV, Kroger and others once again for this year's Shop & Share. I want to thank everyone who took time out of their busy weekend to give back to their neighbors. Your generosity makes a difference in the lives of our brave domestic violence survivors and their families."
KCADV CEO Angela Yannelli shared her enthusiasm about the continued partnership.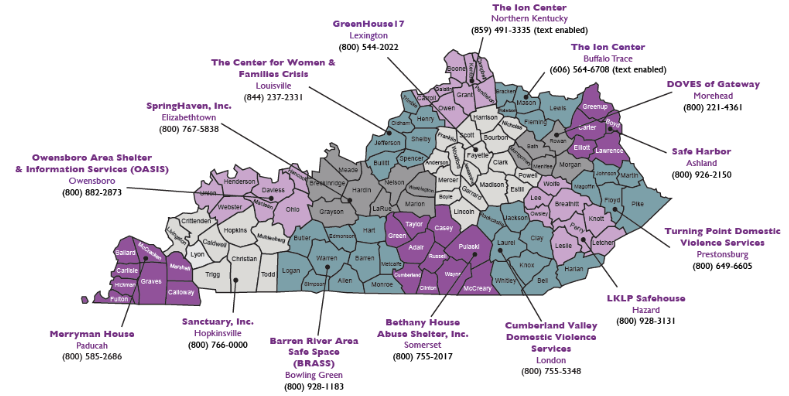 "For 40 years, survivors have been looking to Kentucky's strong network of regional domestic violence shelters to help keep them safe and move them toward a life free of violence. Our shelters feed and clothe and help heal bodies and spirits. Every Kentuckian can say it is not OK that violence exists in our homes and communities and every Kentuckian can show their support by giving to Shop & Share. Let's create a culture where domestic violence is not acceptable – where healthy relationships are the norm and are promoted and supported, and where all Kentuckians feel safe, welcomed and valued."
Now in its 14th year, Shop & Share began as a partnership between then-First Lady Jane Beshear and KCADV. Since the program's inception, more than $5 million in goods and monetary donations have been raised through the annual event for the 15 domestic violence shelter programs that make up the coalition.
All donations directly help domestic violence programs as they provide life-saving shelter and support services to the Kentuckians who seek crisis intervention and support in rebuilding their lives after experiencing abuse.
Domestic violence survivors who need help can contact the National Domestic Violence Hotline at 800-799-SAFE or the KCADV main line at 502-209-5382. They can also visit the KCADV Get Help Now webpage for a list of shelters across Kentucky and their direct contact information.
For more information about KCADV, visit their website at kcadv.org.