By Dan Weber
NKyTribune reporter
The eight state championships in his 17 years as Beechwood High School head football coach are just a part of Noel Rash's legacy.
But just a part.
Noel was – and will remain more than anything — a teacher after announcing his coaching retirement Monday.
He taught young men how to be men. How to be responsible. How to be a part of a team. How to care for one another. How to treat opponents as rivals, not enemies. How to conduct themselves with class. How to compete. How to work hard. And how to win.
That he survived 17 years while leading a program at the very highest level of high school football is a tremendous tribute . . . and we say that with the personal certitude of someone who managed to coach high school football for all of six seasons.
It's tough and demanding and challenges every fiber of your ability to commit yourself without reservation – when you do it the way Noel did.
We'd been tipped off that this was going to happen the week of this year's state championship game against Mayfield. But Noel wasn't about to upstage his kids.
This is not the time, Noel said, as we paraphrase his response to his rumored retirement. Not the place. It's not about me.
And yet it was. It was about someone who expected – from himself and his players — excellence and dedication. Expected them to be, as the slogan goes, the best you can be.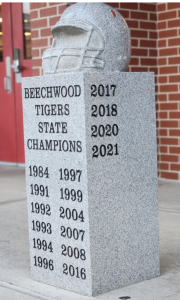 With all its advantages of a suburban public school that has all the pluses of the best private schools, and with its history and facilities and community buy-in, Noel knew that anything less than eight state titles and 200 wins in 17 seasons was not doing right by the Fort Mitchell school's possibilities.
If he was going to ask for the total commitment of his young men, how could he not give them the same?
While they were committing to four years, Noel made it to 17.
You could tell it was time. Even though for the onetime high school football coach in me, you wished it weren't.
The kindness, the graciousness, not exactly words often associated with football, that were an everyday part of Noel's life, will be missed.
If he couldn't tell you something, or didn't think he should, well, he probably would because you had asked him and then just ask you not to tell anyone else until it was time.
That trust was so much in line with how Noel, the former Thomas More player, treated his coaches and players. He trusted them to do the right thing. But only after they'd been prepared to do just that.
Northern Kentucky sports was never more fortunate than when the onetime Lloyd defensive back then working at the Greater Cincinnati Airport learned that Thomas More was starting football. And Noel knew immediately that the game was calling his name.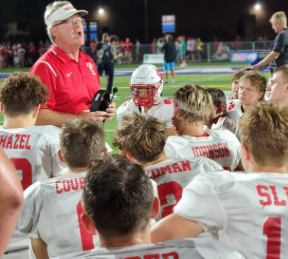 As, indeed, it was.
Now it's telling him it's time to take a well-deserved rest. "I want everyone to know that nothing is drastically wrong with me health-wise," the Beechwood release quoted Noel. "But the time and stress involved in coaching football can take its toll and I want to make wellness a priority in this next phase of my life."
One of the under-estimated challenges for Noel was succeeding a pair of coaching legends in Bernie Barre and Mike Yeagle, who helped create the culture of Beechwood football.
Day after day, year after year, game after game, player after player, championship after championship, Noel did just that.
His released statement tells you everything you need to know about Noel's tenure from 2000, when he came on as an assistant, and from 2006, when he was named head coach.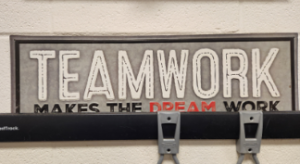 "There is nowhere quite like Beechwood. The Friday nights are special, and so too is the community support of everything that goes on at school, both academically and with extracurricular activities. I am so humbled to have been part of such a special place."
And he will continue to be a part of it in his role as a social studies teacher. Which the rest of Noel's statement makes clear.
"I am just overwhelmed with gratitude because Beechwood means so very much to me and my family. I love it here. To everyone who has been associated with and supported our program, thank you. And especially to the wonderful players I've coached — you all are amazing. We created great memories on the field. But watching the impact you've had long after leaving Beechwood is the true measurement of our success together."