The Girl Scouts of Kentucky's Wilderness Road (GSKWR) will begin in-person cookie booth sales this Friday, February 3 at a variety of locations throughout Northern Kentucky including Florence Mall, The Party Source, Lowes in Florence, Sam's and WalMart locations on Saturdays and Sundays through March 26.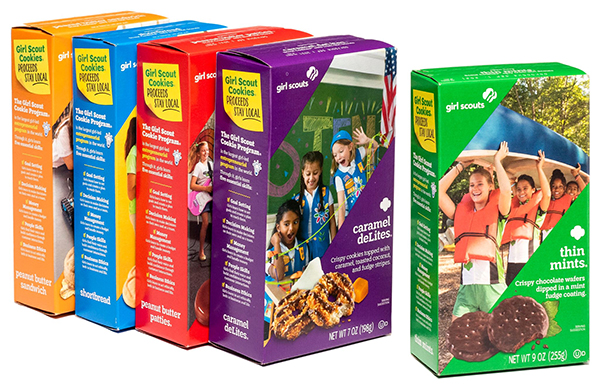 Kentucky Girl Scouts will be selling eight varieties of Girl Scout cookies — Lemonades, Trefoil Shortbread, Peanut Butter Patties, Peanut Butter Sandwich, Caramel deLites, classic Thin Mints, Adventurefuls and the Toast-Yay. To locate a nearby cookie booth, as well as days and times, customers can use the Girl Scout Cookie Finder app, or visit GSKWR's Find Cookies.
Every cookie purchase supports Northern Kentucky Girl Scouts' ability to learn, grow, and thrive through all of life's adventures. All proceeds stay local to help fund life-changing, girl-led programs, experiences, and learning throughout the year. The Girl Scout Cookie Program is the largest girl-led entrepreneurial program in the world, as one part of the Girl Scout Leadership Experience.
For customers who can't visit an in-person cookie booth in Northern Kentucky, cookies can be ordered online from a Northern Kentucky troop using the Digital Cookie platform. Visit www.gskentucky.org for more information on the Girl Scout Cookie Financial Literacy Program or contact Carolyn McNerney, Product Sales Director at cmcnerney@gswrc.org.
Girl Scouts of Kentucky's Wilderness Road